Improving virtual reality immersion by increasing the field of view and having more accurate positional tracking will be the battlefield this year, according to a recent report by Digi-Capital.
At the moment, the best-in-class of view for virtual reality device screen resolution is 136 degrees diagonally per eye, which is promising given that users are able to enjoy immersive experiences with anything above 90 degrees, the report said.
High end spatial tracking, which accurately captures both head and hand positions, will help make virtual reality more immersive, with room-scale performance from HTC Vive's Lighthouse platform for instance, according to the report. Others, such as the Oculus and PlayStation VR, are going to offer that experience in smaller spaces.
Hand tracking is also expected from independent vendors such as Leap Motion, among other companies, but won't become widely available for mobile virtual reality until 2017. One mobile example is Google's Project Tango, but it is not yet on the market.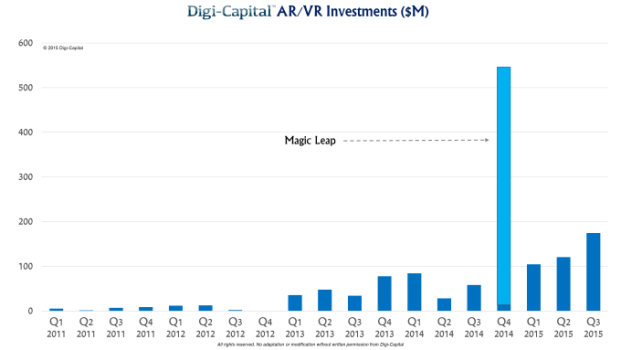 According to an infographic released by Digi-Capital, Apple, Google and Facebook were among the leading companies in the augmented and virtual reality technology space in the fourth quarter of 2015, either directly or through their investments and acquisitions. Companies were ranked alongside their acquisition partners, with Facebook and Apple ranked because of their acquisitions of Oculus and Metaio respectively.
Tim Merel, founder and managing director at Digi-Capital told Hypergrid Business that they used a range of measures, including value, to rank the companies.
"The infographic is based on a blend of enterprise value, funds invested, and a range of qualitative measures," said Merel. " So Apple is included because it is one of the most valuable companies and it bought Metaio."
Apple does not, at the current time, have a virtual reality product on the market or has released any official announcements about virtual reality projects it may be working on.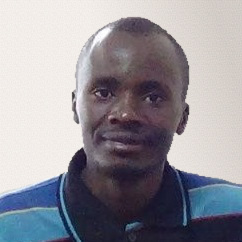 Latest posts by David Kariuki
(see all)