The large number of smartphone users in Asia will spur sales of mobile-based virtual reality devices in the region this year, according to SuperData Research in a report released this month.
Globally, three out of four early adopters will use smartphones to try virtual reality, according to the report. A total of 27 million mobile-based headsets will be sold next year, mostly light mobile virtual reality headsets such Google Cardboards and compatible headsets. Not only do these headsets cost very little, but they also do not require high-end personal computers, which means lower barriers of entry compared to the high-end tethered headsets.
Total global virtual reality market revenues will reach $3.5 billion this year and the number of users will reach 55 million, said SuperData Research. Europe will lead in global gaming virtual reality markets by $1.9 billion in total sales, followed by North America region at $1.5 billion. Although Asia will be in third place with only $1.1 billion in total revenues, it will account for over a half of global mobile virtual reality users in 2017 since its 2.5 billion smartphone users' volume will dictate the show, says the report, and help drive the growth of the global virtual reality market to $12.3 billion in 2018.
High-end personal computer and console-based virtual reality will drive growth in later years, according to Stephanie Llamas, director of research and consumer insights, and Angelo Ngai, virtual reality research analyst at SuperData Research. 
"Consumers will use their smartphones to first explore virtual reality before committing to the more expensive platforms," said Llamas and Ngai in the report. "After this first wave, it is the more high end devices on PC and console that will drive growth."
Meanwhile, in 2016, a third of U.S consumers are interested in buying a PlayStation VR headset and 13 percent said they were interested in owning an Oculus Rift. 
It is the light mobile virtual reality platform, the Google Cardboards, that will account for the largest install base, at 71 percent of all VR headsets and a total of 27 million users.  It will be followed by personal computer-based virtual reality such as Oculus Rift and HTC Vive at 17 percent and a total of 2.5 million users.
Premium mobile virtual reality such as the Samsung Gear VR, will take third position at 7 percent and while console virtual reality gaming applications, namely the PlayStation VR, will account for 5 percent of the market install base.
Console users expected to spend most
However, since both the purchase price of the mobile-based headsets and the associated virtual reality applications is so low, the mobile market will account for a disproportionately small share of total market revenues.
Hardcore gamers are willing to spend $304 on virtual reality on average, 29 percent more than the casual gamers. Meanwhile, existing ownership of consoles means that 19 percent of console users are willing to spend $400 on virtual reality — compared to only 10 percent of personal computer users who would be willing to spend that amount.
This also helps explain why the biggest regions for revenue growth will be in the western markets, which have large personal computer and console user bases.
In terms of preference by age groups, more middle aged persons have the spending power to invest in high end virtual reality devices, said the report, with 54 percent of those aged 35 to 54 in U.S willing to spend an average of $288 on virtual reality hardware.
Although many young people do not have spending power like the middle aged persons, they still have great interest in virtual reality and will contribute in growth of virtual reality markets as the devices become cheaper. 74 percent  of those aged below 18 years in the United States are willing to spend an average of $233. 
When it comes to types of experiences, 62 percent of Americans interested in virtual reality gaming are interested in action games, 58 percent in action-adventure, and 56 percent in adventure games according to SuperData. Film and TV lead in non-gaming virtual reality application interests in U.S at 41 percent , followed by exploration category at 36 percent, and tourism at 30 percent.
Social virtual reality takes 29 percent while the shopping category 22 percent. 20th Century Fox and LionsGate will lead the film onslaught by bringing long length movies and films to U.S viewers in partnership with Oculus, and two in five users in the country are interested in the platform. Outside gaming applications will be players such as Destination British Canada, Visualize and Altspace VR bringing virtual reality experiences to viewers. 
Small studios and indies lead the way
At the same time, small studios and indies are currently developing several applications and will lead the adoption as large investors choose to wait and watch the outcome, the report said. Indie game content makers such as Reload Studios and titles such as World War Toon, Darkfield Infiltrator and Proton Pulse lead in content development as Alien, Isolation, Minecraft and Eve franchises support big developers in content development.
Although large players such as Take Two and Activision have signaled to invest in the media after its success, many others are still waiting to see what happens before channeling funds into it.
The future looks even more promising, as investment continues to flow into this sector. Over the last three years, $6.1 billion has been invested in virtual reality. Headsets led in investment volumes at 60 percent, followed by game development applications at 30 percent, and camera technologies at 4 percent.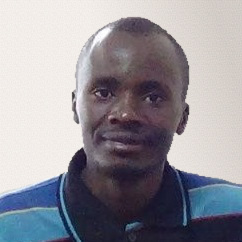 Latest posts by David Kariuki
(see all)