Following Lenovo's bundling of its new K4 Note smartphone with an Ant VR virtual reality headset last week — a promotion that sold 10,000 sets in less than a second — iberry has launched its new Auxus Stunner smartphone as part of a bundle with the Auxus VR headset.
The bundle is priced at Rs. 14,990, or about $220, and, for an extra bonus, also comes with a free Auxus iWatch worth Rs. 7,990, or about $117.
After the special offer expires nine days from now, the phone will sell for its regular price of Rs. 18,990, or about $279.
The phone itself is made by a Hong Kong company and is about the size of the Samsung Galaxy S6, with a 5 inch screen, but has a significantly lower screen resolution at just 720 by 1280 pixels.
The virtual reality headset seems to be a private-label version of the Virglass headset, available here from Amazon for $100, and from GearBest under the Deepoon label for $45. According to the manufacturer, it has a field of view of 68 degrees — that's a good fit for watching movies on a giant virtual screen, but not so great for immersive virtual reality experiences, which typically require a field of view of 90 degrees or above.
With the phone's lower screen resolution, pairing it with a headset with a narrow field of view makes sense.
By comparison, the Lenovo Vibe K4 has a resolution of 1080 by 1920 pixels, which is a better fit with the Ant VR's 100-degree field of view.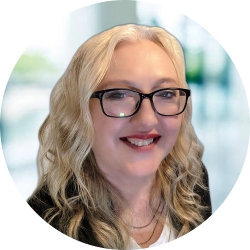 Latest posts by Maria Korolov
(see all)