Virtual reality equipment maker Virtuix hosted the first ever multiplayer virtual reality game tournament at CES in Las Vegas.
Four gamers played on Omni multi-directional treadmills that formed the Omni Arena, with HTC Vive headsets strapped on and with each player armed with a replica gun.

"We feel that active virtual reality is the best and most immersive way to explore virtual reality and perhaps the only way to experience popular gaming genres like first-person shooters and exploration games safely and comfortably in a virtual environment," Jan Goetgeluk, CEO of Virtuix in a press release.
The Omni Arena first person shooter game is one of its kind in virtual reality application in eSports. He said they will seek to work with established eSports leagues like the Electronic Sports League, Major League Gaming and Electronic Sports World Cup. However, players will need some training, said Goetgeluk.
"Now players will need to be physically fit and trained in addition to being a strong gamer," Goetgeluk told Fortune.
The Virtuix Omni can also be used beyond competitive eSports, Virtuix spokesman Lorenzo Adams told Hypergrid Business.
"We plan to further develop our content and provide additional accessories to increase immersion and accessibility when using the Omni," he said. "Other markets are very interested in our platform as well so we may see Omnis in virtual reality arcades, medical facilities."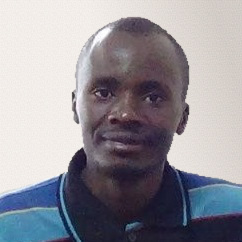 Latest posts by David Kariuki
(see all)