While most OpenSim hosting companies are cautiously optimistic about the new Gloebit currency, currently in beta testing on Hyperica and ZetaWorld grids, grid owners themselves are split on how they want to see payments evolve.
Dreamland, Zetamex testing platform
Dreamland Metaverse was one of the early testers of the Gloebit currency.

"I think Gloebit will become a good and attractive alternative money solution," Dreamland Metaverse CEO Dierk Brunner told Hypergrid Business. "But it still needs further testing and some features are still missing."
Brunner pointed to the fact that the balance doesn't always upgrade automatically in the viewer, which Gloebit CEO Christopher Colosi has already said he's working on. He'd also like to see the "Buy Currency" button working better than it is now.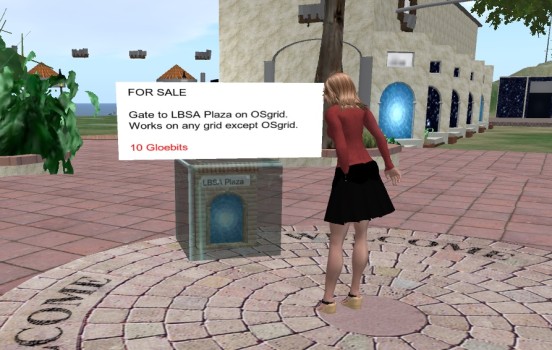 Further tests are also needed for grids that run different currencies on different regions and on the hypergrid, he said.
"An additional security review would also be good," he said.
Dreamland will be offering Gloebit as one of its supported money solutions as soon as it is ready, he said.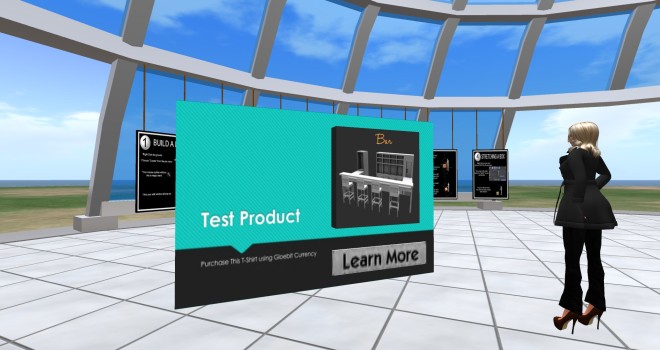 Zetamex Network is also testing the Gloebit currency. Interested users can teleport to hg.zetaworlds.com:80:Gloebits 1 and hg.zetaworlds.com:80:Gloebits 2 to try it out.
"Those two regions are live, and we already found bugs with it," Timothy Rogers, the former CEO of Zetamex, told Hypergrid Business. "We have reported them already to Gloebit."
DS4o taking a 'wait and see' approach
The hosting company DS4O currently only offers Podex to its OpenSim grid customers who need grid currencies and is waiting to see how well Gloebit takes off.
"It is something that OpenSim has needed for a long time," DS4O spokesperson Cloneu Inglewood told Hypergrid Business.
DS4O has previously also offered the OMC currency from Virwox, but has seen problems.
"One issue is that there was not much support for changes in their source code, so that it could keep up with the
OpenSim," Inglewood said. "And it would fail to work on many updates. Second, OMCÂ depends on their servers to work and
it seemed that they were down more than they were up which would cause lag on the OpenSim regions that used it."
DS4O stopped supporting OMC long ago, Inglewood said, and would not consider using it again.
"Podex, on the other hand, has always been great in support and the only thing lacking is a true hypergrid system," Inglewood said. "However, if you have accounts on several grids that use Podex, you can transfer funds from one grid to another."
DigiWorldz, SirinHGpole positive on Gloebit
The DigiWorldz grid has been in contact with Gloebit "for some time," DigiWorldz founder Terry Ford told Hypergrid Business.
He is currently waiting to see that it performs well, with solid infrastructure, good support, and regular updates.

"If it performs as advertised, it should do very well," he said. "I think this is something which has been needed for some time."
He added that the fees seem more reasonable than those of Podex.
DigiWorldz also provides hosting and technology services to other grids, including minigrids and standalones, and larger commercial grids including 3rd Rock Grid and The Great Canadian Grid.
"I can't speak for the Great Canadian Grid or 3rd Rock Grid, but for DigiWorldz I would say the potential to work with them, at least in some capacity, is very good," said Ford, adding that he is scheduled to talk with Colosi this coming week. "I do not yet have anything setup to test with on my end, but hope to have something up soon."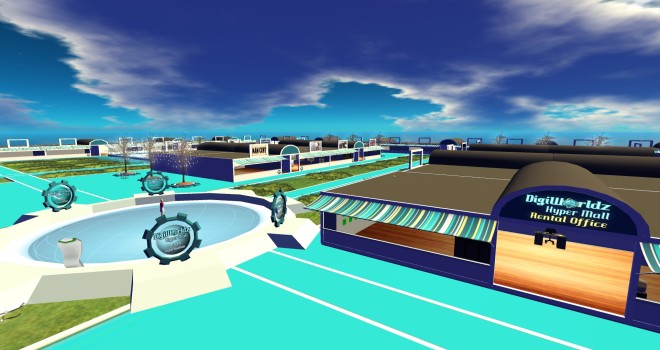 The French-language, hypergrid-enabled SirinHGpole grid is also open to experimenting with Gloebits.
Grid owner Sirin Peccable told Hypergrid Business that the hypergrid needs a new payment system, and that Gloebits are a great idea.
"IÂ have created a account on Gloebit and I would like install the currency system on my grid," Peccable said.
The Gloebit platform has great potential, Farworldz grid owner Talla Adam told Hypergrid Business.
"Generally, I welcome any new technology and services that help the open metaverse develop," she said. "I am keen to see support for commercial grids in general and hypergrid-enabled grids in particular so this new system looks like it has great potential. I like that it can be easily setup for any grid to do trade without getting into all the legal and technical complexity of running local currencies."
A common currency can help create a single market across the entire hypergrid, she added.
"Right now, we have too many closed grids operating their own currencies, separate avatar logins and no exportable content," she said. "I hope that will change and a system like Gloebits could encourage more grids to open up… The fact that Gloebits is intended to work for other platforms too in also interesting so I will watch developments closely."
Some grids prefer no currency, a peer-to-peer currency, or their own
While many OpenSim grids embrace commerce and look for ways to grow their economy, others work on a volunteer or donation-only basis.
The latter include the 2Open grid, Littlefield, and many of the non-profit grids.
"I don't like a payment system at all," 2Open founder Fred Folkerts told Hypergrid Business. "For me, the good thing should be if everything is for free. I know that creators put in a lot of effort, but so do also the volunteers who keep the grids running."
He said that prefers to see grid supported by donations instead of in-world commerce.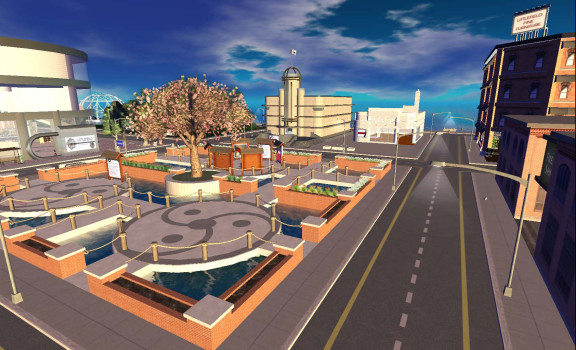 "I don't like currency and we don't and never will have it in Littlefield," grid owner Water Balazic told Hypergrid Business.
Other grids prefer to stick with a currency that's fully under their own control.

"It makes no business sense for us to replace a billing system which we have full control of with one that depends on a third-party virtual currency," said Kitely CEO Ilan Tochner in a comment on Google Plus. "We didn't do it with OMC and I see no reason for us to do it with Gloebit."
Unlike the OMC and Gloebit, Kitely's own currency, Kitely Credits is not redeemable — people can only use it for in-world purchases, and to pay for Kitely land and other services.
"The loss of people who would avoid Kitely because they can't cash out Kitely Credits is probably a lot less detrimental to our business than losing the control, flexibility and revenue we get from managing our own non-convertible virtual currency," Tochner said. "As for making Kitely Credits convertible, that is still a very messy proposition that would require orders of magnitude more transaction volume before it could be reasonably justified."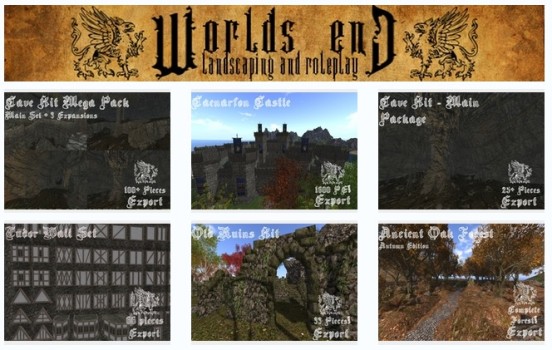 Kitely merchants who would like to cash out their earnings already have an option, he said — they can list their Kitely Market products for sale in US dollars instead of Kitely Credits.
"People can already buy everything sold in Kitely Market directly using PayPal," he told Hypergrid Business. "And most people do so even for items that are listed in Kitely Credits. I don't think another virtual currency would increase sales enough to compensate for the loss of our margins from selling Kitely Credits."
Gloebit might also have a disadvantage for some grids because it is based in the U.S.
"It does not pose a threat to Virwox and the OMC because this US-registered virtual currency is close to impossible to implement for a commercial grid in Europe," Xmir grid founder Geir Nøklebye told Hypergrid Business.
"Any European-based grids with a currency that takes real money must be able to make sure the supplier of the currency will be able to fulfill European consumer and privacy legislation in addition to handling VAT and other relevant reporting requirements," he said. "And any such grid must register with a business ID in the US and will be subject to tax reporting and potential US tax withholding if going for Gloebits."
Nøklebye said that the only universal currency he can see working on the hypergrid is a cryto currency such as Bitcoin.
"But even that might be a stretch because it might have to be registered the same way as any other virtual currency in the US if convertible to real currency," he said. "Most of the Asian countries have forbidden crypto currencies, so there are issues there too. We most likely will have to live with blocks of currencies based on the legislation, where the US is one such block and the EU countries and Russia is another."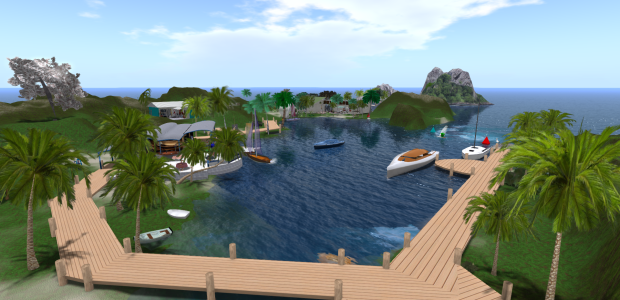 "We do need a payment system however I do not think we need to build a new system," Per Eriksson, a manager at virtual world development firm Troppo Design, told Hypergrid Business. "I prefer a decentralized system. I think Bitcoin is the obvious payment system for virtual environments."
Bitcoin is an open source, peer-to-peer currency, that has been steadily growing in transaction volumes in recent years, though its price is still very volatile.
"Bitcoin is a solid system and offers minimal cost per transactions," he said.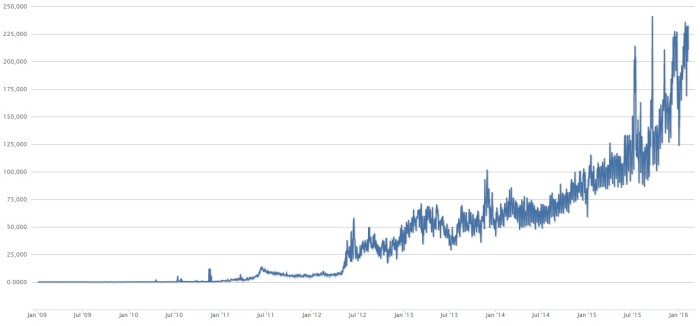 Currently, only casino-themed YrGrid is using a Bitcoin-based currency.

"The more choices, the better," YrGrid technical director Cindy Chidester told Hypergrid Business. "However, I would like to see a more federated or decentralized payment system. Gloebits seems like an advancement in what has been done before, not a progression in technology."
YrGrid, in particular, would not switch, she said.
"YrGrid's heart and soul is our truly free market economy based around Bitcoin," she said. "Anyone is free to move their Bitcoin on or off the grid at any time and without restriction."
Using off-the-shelf Bitcoin is problematic, she admitted, because of the time it takes to confirm transactions. Other grids that accept Bitcoin typically just set up a local virtual currency and accept Bitcoin payments.
YrGrid, instead, uses a different system.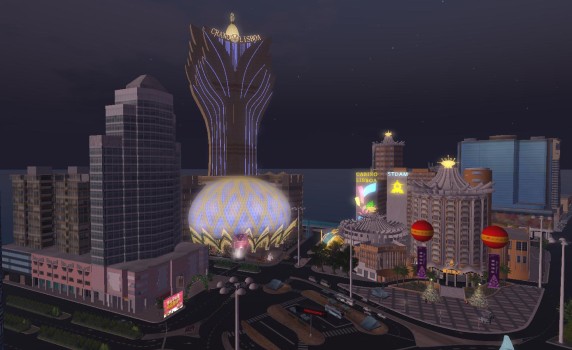 "YrGrid does not own or store the coins that are deposited," she said. "We simply keep a ledger of transactions made on the grid and confirm their validity. If YrGrid's servers were leveled by a nuclear warhead, the multisig wallets would still be accessible by their owners. YrGrid is setup as an escrow service that finalizes transactions instantaneously and leaves the confirmations to be handled on the back end so users don't need to worry about them. Bridging this across multiple grids would be tricky, but there are ways of doing so. I just haven't had the time to work on anything like that."
The Adult Grid will also be sticking with its own currency, grid co-founder Constanza Amsterdam told Hypergrid Business.
"I think most grids will want to hold it in their own control," she said, adding that Podex, which her grid users as its currency exchange, has been around for a while and has proven its worth.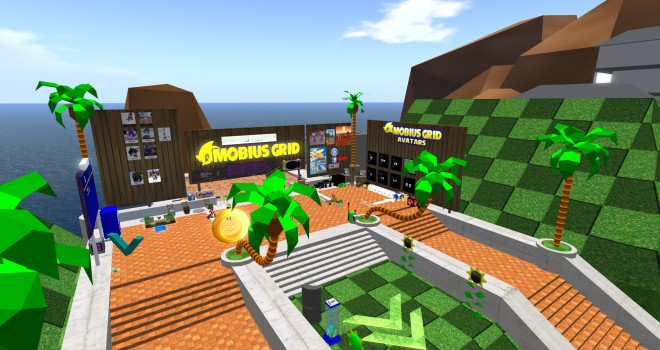 And Mobius grid is sticking with the OMC currency, even despite Virwox's recent decision to stop supporting New York users.
"My users love OMC," grid founder Shawn Corr told Hypergrid Business. "And while I think the Gloebit is a great idea, I don't think it's a smart move, for at least Mobius, as of yet. Depending on how well it does with other grids, I might consider."
Corr added that he'd be interested in seeing Bitcoin, as well, but is worried that it would be too slow for most users.
One difference between the OMC and Gloebits is that OMC requires a web-based confirmation for every transaction, while Gloebit requires that confirmation step only when the user is shopping on a new grid for the first time, or is setting up a recurring payment.
"My user base, oddly, likes the extra web step in OMC," said Corr.
CloudServe offers own multi-grid currency
CloudServe is the other major OpenSim hosting company, but the company already offers its own multi-grid currency, called Game Tokens.
Like Gloebits, Game Tokens are supposed to work on the hypergrid, and offer commissions to grid owners, and is also available outside of OpenSim.

"We do offer it to our CloudServe clients, as well as real life clients," chief technology officer Frank Corsi told Hypergrid Business.
"A centralized system is far better overall," he added, in response to critics who would prefer a more peer-to-peer, decentralized platform like Bitcoin.
Currently, Game Tokens are used by the hypergrid-enabled Atek Grid, and on Side Kicks, Archer Place, Virtual World City, Southern Virtual Land, The Mightly Ginkgo, Galaxy Grid, and New Life Destination.
Corsi said that his platform is listed with FinCen, the U.S. financial regulatory agency, and banks with a national bank in order to be able to provide a regulated currency legal in the U.S.
"Game Tokens also has shopping credit cards and business loans," he added. "Also, as you know we work with real life companies such as Cisco, Petsmart, and Equifax… and they will stick with what we offer."
But Corsi said that CloudServe is open to setting up other payment systems for its grid customers.
"We always give the customers what they ask for," he said. And he's open to other types of relationships, as well.
"Maybe they would entertain a joint venture with my company, as we have some great developments that could enhance what they are trying to do," he said. "With a possible partnership together we could accomplish much more."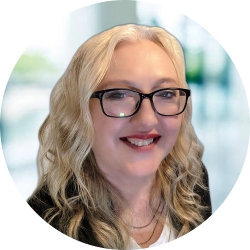 Latest posts by Maria Korolov
(see all)