So you're thinking of investing time or money in virtual reality technology, but are worried that it's just a fad — or that you are investing in the wrong platform.
To know for sure which way the virtual winds are blowing, you need to find out what the porn industry is betting on, which is, of course, icky. So, to spare my readers, I'm taking the hit.
The question I ask myself: can mobile virtual reality headsets be used to view porn? And, if so, what is it like?
Where is the porn?
Several porn studios are jumping into virtual reality filming. BaDoink is probably the best known since they've also been giving away free VR goggles, 10,000 Cardboard viewers by some reports. Unfortunately, according to the site, the giveaway is over — and I never did get my set. But they're still throwing in a free Google Cardboard viewer with every subscription.
Although they're in the business of selling adult content, they also have some free materials as well, such as this free 360 degree scene (totally not safe for work!). You can download it in any of four different formats — Oculus, Samsung Gear VR, and a high-quality and a low-quality version for other mobile devices.
The Gear VR experience
I first tried it on the Samsung Gear VR, using the Milk VR video player app. I downloaded the 15-minute video and copied it into the MilkVR folder on my Samsung Galaxy S6 phone.
If the point of virtual reality is to share experiences, then what I experienced was a brief introduction of what it's like to be on a porn set.
And I've got to say, based on this video, it's the worst job ever.
In this video, you're a guy, lying down as a drop-dead gorgeous red head does things to you. There are two other couples who walk in shortly after the video starts — a man and a woman to your left, and two women to your right. The lights are too bright, and there's way too much nudity. There's no romance, no build-up. Occasionally, one of the actors will slip and you'll see the exasperation or boredom on their faces — hard to edit this out in a 360-degree video.
I didn't know where to look, and felt like apologizing to everyone for intruding. If it had been interactive, I would have covered up my eyes, and got out of there are fast as I could.
I cannot imagine having to do this for a living. Having to look happy, even ecstatic, while naked, under bright lights — that sounds like torture to me.
Well, now I know — "doing it on a porn set" is not one of my turn-ons.
But for those into that sort of thing, yes, I can see spending substantial amount of money on it. It is a dramatically different experience than looking at pictures or traditional videos.
Several days later, I am still embarrassed to have seen those people naked. I still feel as if I actually had been in that apartment.
The Google Cardboard experience
To try the experience on a lower-cost, Cardboard-compatible headset, I downloaded the high-quality mobile version of the video and copied it into the "video" folder that I created on my smartphone, and launched the AAA VR Cinema app.
I had a choice of selecting the video from an SD card using the finder, or from the gallery, and picked the latter since I don't have an SD card. Then I fiddled around a bit with the settings. BaDoink recommends the "Stacked 360" option with distortion correction and full tracking. But this made the image too small — turning off distortion correction filled my whole field of view.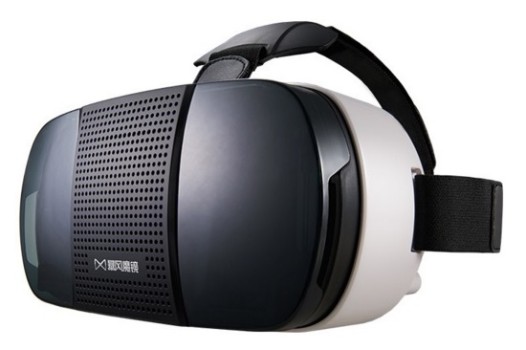 Then I dropped the phone into my current favorite headset, the Baofeng Mojing 3.
It was slightly out of focus, but definitely watchable. And I don't know who to blame for the focus issue, since I've got really weird eyesight.
I also installed BaDoink's recommended app, the FreeVRPlayer, the Homido 360 VR player, and the Cineveo player but couldn't get them to work on my phone — either they couldn't find the files, or couldn't switch to virtual reality view.
But I did like VaR's VR Video Player, which was easy to use and easy to configure.
Obviously, I recommend using a headset that has a headstrap to keep it in place. You might also want to invest in a pair of stereo headphones.
How much virtual reality porn is there?
BaDoink reportedly has around 100 virtual reality videos so far, and is adding two a week. Virtual Real Porn says it has more than 85 video reality videos.
But it's not the only site out there. ViRP offers virtual porn right in the browser — no virtual reality video apps required. Just open your Chrome browser on your smartphone, make sure screen rotation is enabled, and tap the "Enter VR" button.
Some of the videos here are free, others have free previews, and the rest take you to sites where you can pay for access to the full downloads.
ViRP includes videos from BaDoink, Czech VR, Naughty America, and Virtual Real Porn.
Other virtual reality porn sites include VRBangers, HoloGirlsVR, and the live cam sites AliceX and VRTube.
The live cam sites in particular hint at significantly greater potential for virtual reality porn. Unlike videos, even VR videos, which are easy to copy and distribute illegally, you can't pirate live cams. On the other hand, live, interactive virtual reality puts significant bandwidth pressures on mobile phones.
What platform will win?
What's interesting to me is that back when virtual reality porn first appeared, it was targeted at the folks who had the early Oculus Rift developer kits.
Now it seems to be aimed much more at people with Samsung Gear VR and Google Cardboard headsets. In fact, many of the sites listed above either give away free Cardboards to new subscribers, or point visitors to where they can buy the mobile-based viewers, or both.
In fact, virtual reality videos are a perfect fit for mobile headsets. They're not interactive and can be pre-loaded to your smartphone. That means that there won't be lag when looking around. Playing videos is something that smartphones are now doing pretty well.
Next, the mobile headsets are wireless. You don't have to be sitting next to a high-end computer in order to use them — just drop in the phone and go. Some virtual reality headsets even fold up small enough to fit in a pocket, or a nightstand drawer.
Finally, they're cheap. My favorite Baofeng Mojing 3 is less than $40 on GearBest. Samsung Gear VR is $99 — still a huge bargain compared to the cost of the Oculus Rift.
Plus, the mobile headsets can do double-duty. Not only can they put you inside a virtual reality video, but they'll also let you watch traditional videos on a giant private movie screen. So if you're old school, and miss sitting in a creepy adult movie theater in your trench coat, you'll be all set.
Bottom line? I'd wait to see what Apple and Google are working on — both are rumored to have new headsets in the works. But right now, the mobile space seems to be the best bet.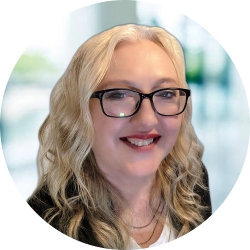 Latest posts by Maria Korolov
(see all)