The Island Oasis grid turned on hypergrid connectivity last weekend, and opted for a unique solution to the question of exporting content to other grids.
"We have done things a little different," grid founder and COOÂ Nicole Dreyer told Hypergrid Business. "We put the power in the hands of our content creators to decide if they want their content to travel off of Island Oasis or not."
Content creators who want to keep their content from leaving Island Oasis and being taken to other grids can set the "no transfer" permission. If they don't mind that customers take the content with them on their hypergrid travels, they can enable the "transfer" perm.
"That way they have the control," said Dreyer, who is also known as "Sugar Paolino" in-world.
The grid's currency modules also allows hypergrid visitors to shop on the grid, she added.
"We have tested our currency module and they are able to receive P's and buy things with P's," she said. "We use the Podex system for hypergridders to either buy or exchange money for P's."
She said that the grid has been keeping an eye on the progress of the hypergrid for a while, waiting for security to get to the point where it made sense to roll it out for the grid.
"We are very excited to be a part of the greater metaverse," she said. "We believe this is the future of all OpenSim grids."
Island Oasis continues to offer some exclusive perks to local residents, however, including a set of "power tools" for land owners that allow estate owners to have up to five region backups that they can restore at any time, and to shut down and restart regions immediately, without having to contact customer support.
Land owners also get in-world currency stipends, and all residents have a 2 percent cashback program.
Some benefits are being extended to hypergrid visitors, however. For example, everyone, both residents and visitors, get a free land parcel that they can keep as long as they like, as long as they click a rental box once a week.
To help promote the grid and its activities to the wider metaverse, Island Oasis is looking to hire a part-time events coordinator.
Island Oasis also offers innovative ways to connect to the grid, including Facebook and Windows apps, with more apps in the works for mobile devices.
"The Facebook application allows members to login via Facebook so they can check messages, respond to IM's, see group notices, see transaction history, export transaction history to Excel, play parcel media, and see upcoming events," she said. "Our Island Stream app allows our members to connect without the need to install a viewer. Currently it is available for Windows but native clients are being built for iOS and Android."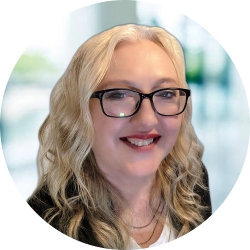 Latest posts by Maria Korolov
(see all)