Cornflakes Week, a whole week dedicated to the work of OSgrid builder Cornflakes Woodcock, began on February 21 but you haven't missed it all yet. It is that time to be silly and funny in your own way through building competitions, music concerts, dance parties, sims decorations and music concerts. There are a host of things still to do in this year's Cornflakes Week. Below are some of them:
1. Dance away the night on Mad Friday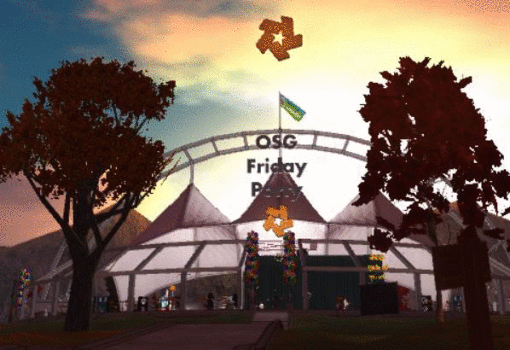 The OSgrid Friday party tomorrow is renamed "Mad Friday" in honor of Cornflakes Week, according to Foxx Bode. It will feature a team of hosts & DJs to make it funny and wonderful. You can dance silly in your own way as your favorite dances, such as by the NPC Dancers, are served at the ClubMaster 2.0 by Aine Caoimhe during the Friday Party. 
Hypergrid address: hg.osgrid.org:80:Event Plaza. 
2. Dress in Virtual Christine costumes

Dress in bright colors at Virtual Christine's Cornflakes sim and visit the week's landmarks in style. It now has a collection of over 75 items to choose from including Cornflakes hats and costumes. 
Hypergrid address: sanctuary.homelinux.org:8012:TSoA 14.
3. Go for Sail boat races at Kitely 
Kitely will also be hosting sailing lessons at Panthalassa on Saturday this week beginning 3 p.m. Pacific, followed by sailboat races at 3 p.m. Pacific on Sunday.
Hypergrid address:: grid.kitely.com:8002:panthalassa
4. Tour the metaverse 
The Metaverse Tour starts at the Kitely Welcome Center on Saturday at 1 p.m. Pacific.
Hypergrid address: grid.kitely.com:8002
5. Admire the Cannibal Suburban estates
The estates are located in the Jungle Region amidst volcanoes, a mushroom village and a library that hosts jungle items.
Hypergrid address: sanctuary.homelinux.org:8012:TSoA 5
6. Go to Brian Landers' Privateer Space build and micro library
Enjoy the fantastic moonbase below and above the classic Privateer Space pieces but be sure to avoid the cooking pots:
Hypergrid address: sanctuary.homelinux.org:8012:TSoA 1
7. Museum time at Arcadia Asylum Museum
Here you will find excellent collection of Cornflakes Woodcock's work. You can also understand each of the collection's unique charms by having a look at the Augurey Peak collection. Enjoy yourself in the little Irish pub and take a flight around giant chickens on a Nimbus 2000.
Hypergrid address: sanctuary.homelinux.org:8012: TSoA 14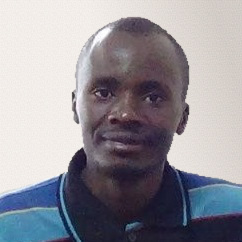 Latest posts by David Kariuki
(see all)