Wevr has raised $25 million from investors such HTC Corp, Samsung Ventures and Evolution Media Partners to fund the launch of its Wevr Transport, a YouTube-like virtual reality platform that will help virtual reality creators to publish their work and find an audience.
The platform will support Google Cardboard, Samsung Gear VR, HTC Vive, Facebook's Oculus Rift, and Sony's PlayStation VR, the company announced.
Features
The system will include an application, a cloud service for storing the content, and engine for creating the virtual reality content, said Wevr CEO and cofounder Neville Spiteri, in the announcement.
"Influenced by the open web and the power of today's social networks, Transport enables friction-less publishing for creatives and easy discovery for fans, and most importantly a high quality experience for both," he said. "Wevr wants to make it easier for artists and storytellers to create brave virtual reality and reach a larger audience."
Monetization features will also be added on the Wevr Transport later on. They will include paid and advertising content, Spiteri told Reuters this month. However, content creators will be able to sell their work to other users according to Spiteri.
Diverse content for diverse platforms
The company is already working with independent studios, virtual reality film makers and media companies in order to add variety of content from various artists. The platform will accept content from a variety of sources including mobile gadgets, cameras and web codes. User-created content will also be available on mobile platforms.
"We are working hard to make Transport a welcoming home for native virtual reality makers whether the source is a game engine, a video camera or web code, and whether the experiences are targeting mobile or living room headsets," Spiteri said.
The platform, which is currently available on a test phase to a number of crowd users, is already hosting free virtual reality video content that is being created by Wevr.
Watch theBlue experience using HTC Vive headset.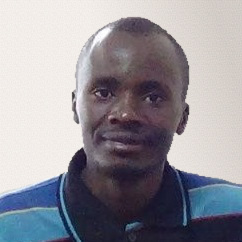 Latest posts by David Kariuki
(see all)