The Dutch VR development studio Verum Visum LP has launched a Kickstarter for an interactive documentary, Chornobyl360, that will allow users to experience the Chernobyl nuclear power plant disaster in an immersive way and interact with living witnesses from 1986.
The Kickstarter was launched on April 26 on the 30th anniversary of the disaster and they are looking for €30,000. The team has already shot a preview and the Kickstarter will allow them to do further filming, filming, editing, color correction, 3D sound and motion design, and coding to complete the documentary.
Users will virtually view 30 kilometers of the Exclusion Zone and the nuclear facility from inside, as well as navigate the plot by selecting stories and characters that open the way to the plant. They will also interact with survivors, nuclear power plant workers, liquidators of, engineers and locals who returned in the area, including interactive inserts of people from 1986.
Watch virtual reality trailer for the movie, below:
The movie of the disaster that took place in the town of Pripyat will be shot using 3D 360 degree cameras and will be available for viewing on Oculus Rift, Samsung Gear VR, and Google Cardboard, among others. The testing was done using Freedom360 rig for 6 GoPro Hero4 black action cameras.
Some part of preview videos were taken using drones, computer graphics and the video will contain 3D sound. The movie will contain 360 degree videos of places where the general public is not allowed at the locations as well as details of the nuclear waste management and construction process of the new facility.
Chernobyl Nuclear Power Plant  disaster is among the two highest rated catastrophes on the International Nuclear Event Scale, the other being the Japan's Fukushima Daiichi nuclear disaster.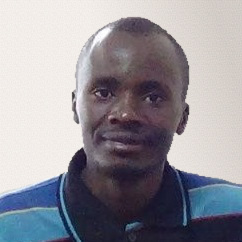 Latest posts by David Kariuki
(see all)