Rochester Institute of Technology's Magic Spell Studios which recently announced that it will partner with Crytek, a Germany-based video game developer, to bring virtual reality laboratories in universities around the world is also exploring other technologies such as 3D printing and laser cutting to make kits that offer a range of low cost options to a wider range of mobile device platforms for virtual reality users.
Founder and CEO of Magic Spell Studios Andrew Phelps told Hypergrid Business that the company is looking at virtual reality technologies that also offer additional features than existing kits, such as that of Associate Professor Ronald Vullo.
"He is exploring the use of low cost materials to produce a kit for around $20 that can adapt to support a range of mobile devices including iPhone and Android solutions in a manner similar to the Cardboard spec but with some additional features and polish," said Phelps. "We are also exploring the headsets of all the major vendors in virtual reality and augmented reality, as well as some emerging technologies that we think will have some impacts as things move around."
VR Labs
The company is partnering with Crytek's VR First initiative to bring virtual reality labs in colleges around the world. Phelps said they are taking a different approach than typical academic facility such as tying  the labs to a specific academic program, researcher or research project.
"Generally speaking, labs at Rochester Institute of Technology, like many universities, are tied to specific academic programs, or particular researchers or research projects," said Phelps. "This generally means that a given lab is established either in support of a given curriculum, say computer science or engineering, or a particular grant or contract depending on the scale."
This particular lab, however, is unaffiliated and its main purpose will be to explore interconnections between fields, and across people and programs that otherwise would not intersect under normal circumstances. An example is collision between interactive gaming experiences and feature film, which involves participation of people from all the related academic programs and two colleges.
"Virtual reality is a new medium — we don't yet know a lot of things: how to create the best experiences, what kind of stories work well, what interaction paradigms are most effective," said Phelps. "In a lot of ways, there are still more questions and answers, and so a network of people all working on this and engaged in trying to find solutions is the only way this can move forward quickly and productively."
Watch a demo of VR First:
Access to software code and partner hardware platforms
Colleges participating in the program all get free access to complete Crytek's Cryengine development software source code VR First, a platform that encourages academic institutions to establish virtual reality labs on their campuses. Hardware partners will provide the necessary headsets and machines, and those already doing so include Facebooks' Oculus, HTC's Valve, Microsoft, and Samsung.
The platform will leverage the ability of virtual reality technology to transform story telling and engagement according to Phelps. The first lab was opened in Istanbul's Bahçeşehir University earlier this year and the two partners are targeting seven more colleges in United States.
Some of the participating institutions include Vancouver Film School in Canada; University of Southern California—School of Cinematic Arts; Magic Spell Studios at Rochester Institute of Technology in New York; Purdue University in Indiana; Carleton University in Canada; University of Florida; California State University Monterey Bay; and Bahçeşehir University in Turkey.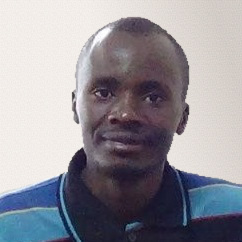 Latest posts by David Kariuki
(see all)