I love virtual reality rollercoaster apps because they're an easy way to show off the technology to people who've never tried it before.
You don't have to teach people how to interact with the app, or how to navigate. All you do is pull it up and hand over the headset.
Otherwise, none of these apps are designed to be played multiple times. You ride it once or twice, and that's about it. I've include the links to the apps in the various app stores below, with affiliate links where available.
1. Darkness Rollercoaster VR
This is a horror-themed rollercoaster with ghosts and monsters that come at you, kind of like a haunted house, but on rails. There are two paths to choose from, and the graphics are wonderful.
Get it for Android for $0.99. Get it for the iPhone for $0.99.
2. Fibrum's Roller Coaster VR Attraction
An extremely well-designed ride through a lost jungle temple. The developers went through more than 100 iterations, a company spokesman told me last year, and the app has been downloaded millions of times. This has long been my go-to roller coast demo app because of its fun ride, great graphics, and excellent sound effects.
Free for Android and iOS for first couple of rides, then there's a small fee for more rides.
3. Cedar Point VR
Cedar Point's Valravn roller coaster is billed as the tallest, longest and fastest roller coaster in the world. The virtual version is one of the first recreations I've seen of an actual existing roller coaster.
Free for Android and free for iOS.
4. Cmoar Roller Coaster VR
One of the older roller coaster apps, this coaster takes you across a desert landscape and through mining tunnels. Plus, there are flying dragons. This is my favorite rollercoaster app right now and it's the one I pull out most often for demos.
Get it for Android for $1.99 and for iOS for $2.99.
5. VR Kitchen Coaster
An unusual take on roller coasters, where the track takes you around a giant virtual cartoon kitchen. Or perhaps the kitchen is normal-sized, and you are just very small. Keep an eye out for the spider.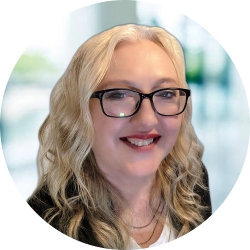 Latest posts by Maria Korolov
(see all)