Pornhub's March launch of a channel dedicated to virtual reality content put a big stamp of approval on the technology, since it's the most popular site for adult content on the Web.
But there only had a handful of content providers to start with. That's changing quickly.
Last month, PornqueenVR launched with five free videos — now up to twenty — and allows users to upload their own content.
Also last month, VR Bangers teamed up with headset maker AuraVisor to offer virtual reality porn to Las Vegas hotel guests.
Pornhub itself has also just launched its "Pornhub Originals" virtual reality videos. Six videos have been posted so far, with up to four million views each.
For those interested in live action, VirtualPorn360 launched a live virtual webcam feature earlier this month. Live virtual reality allows users to feel as though they are in the same room with a performer, allows eye contact between the performer and the viewer, and allows multiple viewers to share the same experience even as each one feels as though they are there alone, one-on-one with the performer.
According to virtual reality porn pioneer and VRTube founder Ela Darling, the live cam show is really virtual porn's killer app. "This allows porn performers to monetize," Darling told International Business Times. ""If I were still only making prerecorded content, I'd be scared [Pornhub] would eat into my sales. But in a live scene, I control everything. You can't pirate a personal relationship."
The virtual porn economy extends beyond just the video sites and the content producers. There are film equipment and video editing software providers, filming and post-production companies, events and conferences, and marketing channels. For example, according to VRPornAffiliates, there are twelve major virtual reality porn sites with associated affiliate programs, serving 415 videos.
Virtual porn demographics
Getting your hands on virtual adult content used to be tricky. Users had to download videos, and play them in dedicated video player apps — often, after having to figure out complicated playback settings. Today, all users have to do is pick up their smartphones, browse over to any porn site, start playing a video, and hit the little Cardboard icon on the screen. Then they can just pop the phone into their virtual reality headset. With Gear VR, they can even use Samsung's own virtual reality web browser.
Smartphones are good at playing back videos, buffering content to avoid jerkiness. And adult videos typically use a steady, first-person camera setup that lets the viewer feel that they are sitting or lying still while the action takes place around them. The lack of movement significantly reduces motion sickness.
So it's no surprise that users opt for the cheap, easy, wireless mobile-based headsets.
According to statistics released last month by VirtualPorn360, based on a daily total of 150,000 viewers of adult VR content, 75 percent use Cardboard-compatible headsets, followed by 17 percent using Gear VR. Oculus and other types of headsets add up to just 8 percent.
The average person spends 30 minutes a day with virtual reality porn, the company reported, with women account for 22 percent, or almost a quarter of the user base.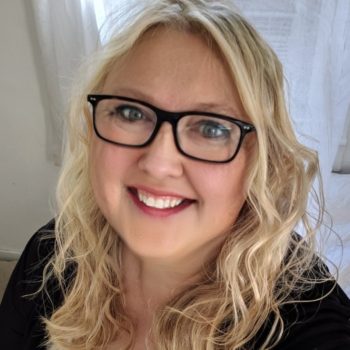 Latest posts by Maria Korolov
(see all)