EBay has launched the world's first virtual reality store, in partnership with Australian retailer Myer.
It works with all Google Cardboard devices, and the company is also giving away Shopticals, a branded headset made out of Cardboard.
You can download the app for iPhones and for Android devices — but only if you're in Australia. The demo video also shows Gear VR users, but the app doesn't seem to be available yet for that platform.
What's interesting about the application is that it skips the typical virtual store approach that we've grown used to in Second Life and OpenSim, which is a virtual version of an actual, physical store that you can walk through.
Instead, it uses 3D visualizations to let users browse through the store catalog and then look at individual items.
It's not exactly clear how this is an improvement over a standard online store, especially since typing in payment and address information is difficult with a virtual reality headset, and it's also hard to search by keywords or features.
The big benefit of virtual reality shopping is expected to be the social aspects, which aren't at play here.
Watch a video demo below.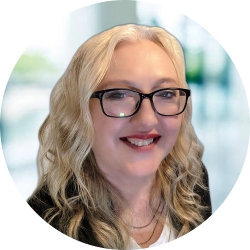 Latest posts by Maria Korolov
(see all)