Google announced a new operating system for virtual reality that will run on new, compatible Android phones, the company announced at its annual developers conference today.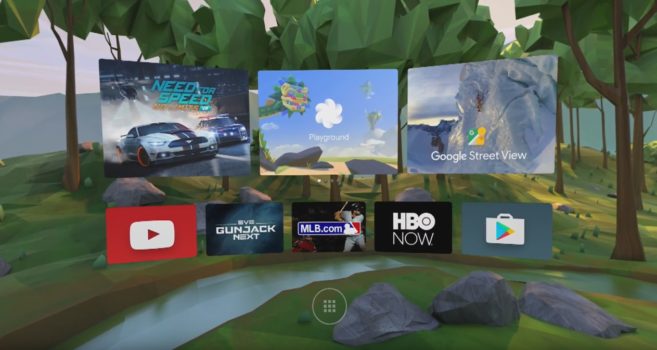 The platform is called Daydream and seems to include some of the features of the Samsung Gear VR platform, including a virtual environment that allows users to switch apps without having to take their phones out of their headsets.
According to Clay Bavor, who heads up virtual reality at Google, users have installed more than 50 million Cardboard-enabled apps on millions of Cardboard-compatible devices.
"But there is a limit to how much you can do, how immersive an experience you can create… with phones that are really only meant to be phones," he said.
It will be available in the fall.
Daydream-ready phones will require high performance sensors, displays designed to minimize blur, and powerful processors.
Daydream-compatible apps will run in Android N's VR mode, which will be optimized for virtual reality, with latency until 20 milliseconds to create a more comfortable user experience. Android N is the next version of the Android operating system.
"These improvements are part of the core of Android N," he said. "The entire ecosystem can benefit. There will be a lot of Daydream-ready phones."
Samsung, HTC, LG, Huawei, ZTE, Alcatel, Xiaomi, will all have Daydream-ready phones, he said, several of which will be available this fall.
Google is also releasing a reference design for a compatible headset, and is working with manufacturers to get them into production — again, some available this fall.
There are also new hardware features, including more control buttons on the headset itself and a compatible motion controller which is a very simple design with just two buttons on it.
There will also be a Google Play just for virtual reality apps, he said. Some of those apps will include Netflix and Hulu, which are currently only available for Gear VR, as well as apps from The New York Times, the Wall Street Journal, USA Today, CNN, the NBA, MLB, Lionsgate and HBO Now.
"You'll be able to experience the world's news as if you are actually there," Bavor he said.
Dozens of IMAX films will also be available, he said, as will Google Phones, Google Movies, and Google Streetview. YouTube has also been rebuilt from the ground-up for virtual reality, including voice controls and spacial audio.
In addition, Google has already been working with developers so that games can take advantage of some of new features.
The developer preview of Daydream is available today, he said.
Watch the complete keynote below. Clay Bavor's presentation starts at the 1:20 mark. 

You can also watch it in immersive, 360-degree video: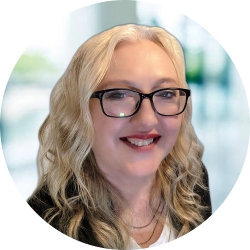 Latest posts by Maria Korolov
(see all)