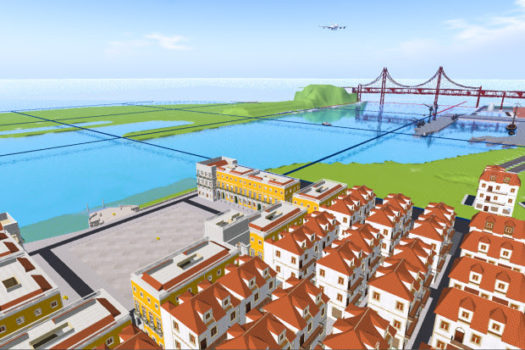 The crowdfunding campaign for a Virtual Lisbon grid is up and running again, asking OpenSim users to contribute just $1 each to the project.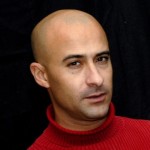 The founder, Carlos Loff is an experienced virtual worlds builder and community manager, and has been active in Second Life since 2007. This is his fourth try to get the project funded, with the most recent attempt being last fall on IndieGoGo.
Virtual Lisbon can already be visited online on the Loff Virtual Worlds grid, where it occupies the equivalent of 256 standard regions, or nearly 17 square kilometers. Its hypergrid address is login.loffvirtualworlds.com:8002:Lisbon Utopia.
"It is the biggest metaverse real city project," Loff said in an announcement today.
The crowdfunding campaign is seeking a total of $3,300 to cover hosting fees for the next twelve months, events, and virtual content.
Loff said that several people have already contributed to the project, including AviWorlds owner Alex Ferraris, and early supporters Selby Evans, Fred Beckhusen, Gwyneth Llewelyn, Sebastian Guła, and Trrlynn73.
Most of the project is still under construction, Loff said, but there is already a small central area that people can visit, with some freebies, event venues, and residential areas. There is also a sandbox, located at login.loffvirtualworlds.com:8002:Lisbon Sandbox.
"People will be able to furnish their own homes, attend concerts, fairs and workshops, explore virtual museums and monument replicas, rent a store or office and run a bar, theater or school," Loff said in the announcement. "What makes Lisbon special are elements such as unparalleled city size and continuity, building and texturing accuracy, full usage and interactivity of buildings, objects and living things, everything brought alive with many community activities and dynamics, including hiring many artists and lecturers."
Loff's campaign offers special access and uses to backers and a free piece of land to top supporters, with freedom to develop their own vision of business, education or entertainment activities.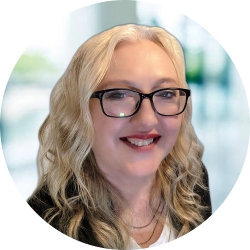 Latest posts by Maria Korolov
(see all)