Virtual reality companies won't see any significant revenues until 2019, when high-end devices become more affordable and business use of the technology becomes more popular, a panel of analysts predicted at the VRX Europe 2016 event held in London earlier this spring.
Games will lead the way in virtual reality monetization, according to the analysts, because interactive and monetizable content is already available in this field. However, the low number of headsets in the market, the fact that few smartphones currently support virtual reality, and the lack of content, will slow growth through about 2019, the experts said.
"Most games, if not all, are premium," said SuperData Research analyst Stephanie Llamas. "We have virtually no advertising channels within virtual reality because it is not as simple as pulling from a 2D devices up to virtual reality. We are still not sure how to interact with people in a way that will cause them to monetize on a regular basis."
Outside of gaming, monetization will be primarily from real estate marketing, promotions, and product showcases. Sports will also generate revenues, with options such on-demand video streaming becoming available, said Futuresource Consulting analyst Adam Cox.
However, brands need to be cautious on how they advertise in virtual reality platforms in order to avoid driving users to ad blocking tools. The analysts suggested that companies turn advertisements into experiences such that users will not see them as advertisements.
High-end headsets bring in revenues, but mobile headsets more popular
Analysts presented several new forecasts for the VRÂ hardware market, which is key to the growth of virtual reality in general.
"If you don't build a strong foundation for virtual reality based on hardware, it is not going to go anywhere," said Strategy Analytics analyst Michael Goodman.
According to te projections by Venture Beat Insights, more than 100 million headsets will ship by 2020.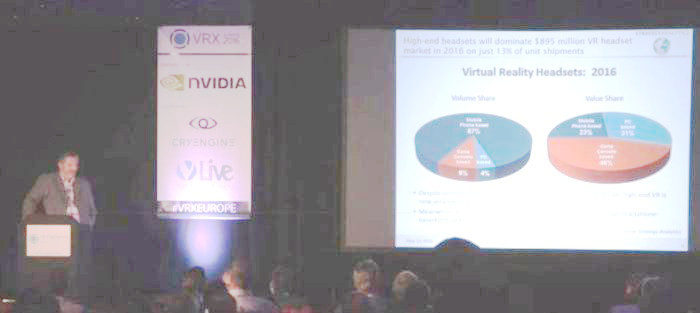 "The low install base of headsets is becoming a problem in the short term is becoming a big problem,"said Adam Cox, senior analyst at FutureSource. "- show me the money – How can I make money out of that content? That's where it all comes down to."
Analysts particularly looked forward to the release of PlayStation VR this fall, because it was cheaper than the Rift and the Vive. It is also cheaper than buying a new Daydream-compatible smartphone and headset.
Production of high quality experiences will also become cheaper in 2019, said the analysts. Designers should create experiences from scratch, encourage physical presence where users can edit and build sub-environments inside larger environments, and encourage social connection, instead of throwing 2D experiences into virtual reality as this could chase away consumers because of poor first impressions.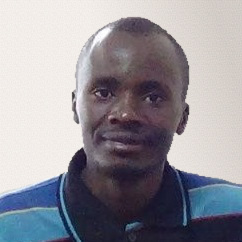 Latest posts by David Kariuki
(see all)