In case you missed it, OSgrid has been holding weekly meetings every Saturday at Wright Plaza, after a long period in which communications between grid managers and residents were problematic.
"We restarted it about three months ago," said grid treasurer Lawrence Roberts on the Inworld Review last week. "It's been well-attended, and people seem to enjoy it, too. If I'm not there then Dan Banner will usually take it over."
The meetings are held at 11 a.m. Pacific on the second floor of the grid's main administration building. The hypergrid teleport address is hg.osgrid.org:80:wright plaza.
"We also started some tutorials on how to set up OpenSim, various things like that," he said.
Transcripts of the weekly meetings are posted on the OSgrid forums, and the tutorials can be found on the OSgrid wiki.
Roberts, who is also known as Albertlr Landar in-world, became treasurer in April after a long term as grid secretary. Dan Banner, who was previously the treasurer, became OSgrid president at the same time.
Banner replaced James Stallings, also known as Hiro Protagonist in-world. Stallings' administration was marked by an outage that lasted from mid-August 2014 to mid-February 2015 — a little more than six months. The previous year, hypergrid teleports to the popular non-profit Metropolis grid were temporarily suspended and the previously-regular Town Hall meetings were shut down.
Since coming back online earlier this year, OSgrid has regained its position as the largest OpenSim grid and has significantly improved communications.
It is also the most popular non-profit grid, with over 3,600 active users last month, and the oldest world running on the OpenSimulator software. The grid is celebrating its ninth birthday next month.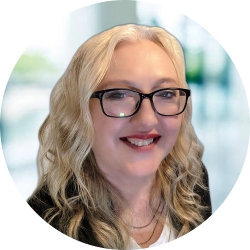 Latest posts by Maria Korolov
(see all)