A couple of weeks ago, IÂ received a review copy of the UCVRÂ headset in the mail. I haven't been in a rush to review it, Because I didn't have anything nice to say. I enjoy writing positive reviews a lot more. But I also don't want people to waste their money.
Disclosure: It was provided free by GearBest. But even though it was free, it still wasn't worth the money.
It fits phones with screen sizes of 5 to 5.7 inches and comes with three sets of lenses.
1. Field of view
The field of view is listed as 110 degrees, and it did seem pretty wide. That's the same field of view as on the Oculus Rift and the HTC Vive, and almost as good as the current market leader, the BoboVR Z4, with a 120-degree field of view.
2. Weight
I do have to say that the headset is extremely light weight — just 198 grams, or 7 ounces. a lot lighter than the Gear VR. In fact, it's as light as the Leji VR Mini, which was, until now, the lightest enclosed headset I had tried.
3. Straps
The usual stretchy three-way straps. But, in some product images, the straps are a fixed, plastic design instead. In fact, the same product listing can show both kinds of straps. This is very upsetting to me, since I like knowing what I'm going to get.
4. Fits over glasses
It does not fit over my glasses, and the padding is fixed in place, so that you can't squeeze them in even if you try. Some of the product descriptions say that it does fit over glasses. In some of the pictures, the padding also looks different. Again, very upsetting.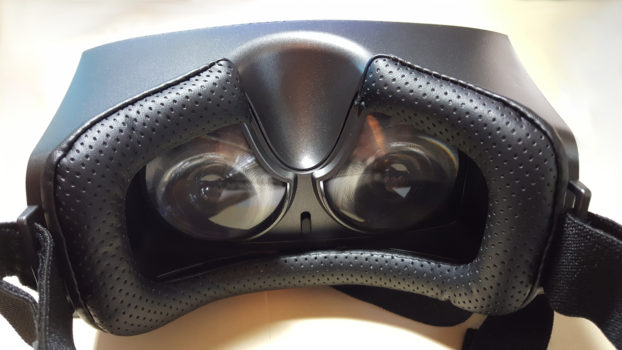 5. Adjustable lenses
The lenses don't adjust, but the headset is shipped with two extra sets of lenses that you can swap in. Unfortunately, both of the replacement lenses had extra little tabs on their bottoms, so they didn't fit into the headset.
6. Ready for augmented reality
No, the outside cover is not transparent. Plus, the holders that keep the smartphone in place aren't very reliable, so you don't want to use the headset with the cover off.
7. Fits over power and audio cables
There are little openings on both sides of the cover for the cables to go through.
8. Controller
There is no button, and it did not come with a controller, but you can buy one separately.
9. Price
Given the lack of functionality and usability, this headset is definitely overpriced. But really, I wouldn't buy it at any price.
If you still want it, however, it's $26 on GearBest and $36 on AliExpress.
10. Ease of use
Here the headset is a total and complete fail.
As I mentioned above, the headset doesn't hold the smartphone in place firmly enough, it doesn't come with a QR Code, you can't adjust the lenses, and the accompanying manual is completely in Chinese.
The folks at VR-iPhone have a QR Code, though, and here it is:
Bottom line
Wait for the Daydream headsets to come out later this year. And if you really want a Cardboard-compatible headset before then, get the BoboVR Z4 — $26 on GearBest — if you want a wide field of view, and the Leji VR Mini — $10 on GearBest — if you want something light-weight.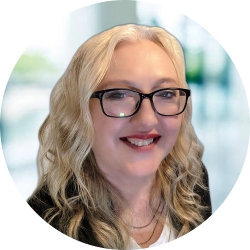 Latest posts by Maria Korolov
(see all)