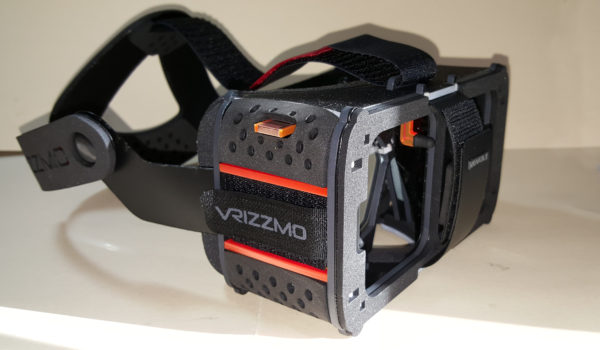 I just received a review copy of the Vrizzmo headset in the mail.
Disclosure: It was provided free by Vrizzmo sp. z o.o., the Poland-based company that makes it. But even though it was free, it still wasn't worth the money.
The headset did have a cool, unusual design. But a design doesn't make up for a high price or lack of features.
1. Field of view
The field of view is listed as 110 degrees, which is pretty good. It's higher than the Gear VR, which is 96, and the same as the Oculus Rift and the HTC Vive.
The wide field of view is excellent, and the image is bright.
2. Weight
No complaints about the weight. It comes in at 250Â grams, or 9Â ounces, which is very decent — and lighter than the Gear VR.
3. Straps
The straps are decent, adjustable, and comfortable. The headset sits securely on my head.
4. Fits over glasses
It does not fit over glasses, not even my tiny glasses, which might be a problem for some users, especially because of the lack of adjustments to the lenses.
5. Adjustable lenses
The lenses are not adjustable. Not the distance between the lenses, and not the focal distance. This was a problem for me since it doesn't fit over glasses.
6. Ready for augmented reality
Yes, since there's no outside cover.
7. Fits over power and audio cables
Yes, because there's no cover on the headset.
8. Controller
There are two orange buttons, one on each side of the headset. They're touch buttons, so they'll work both on Android and iPhones.
9. Price
It costs 60 Euros, or about US $68, plus shipping, from the company's site. That's about twice as much as some more functional headsets, like the DeePoon, FiiT VR, and BoboVR Z4.
10. Ease of use
The headset is pretty easy to use. The phone is held in place with a single Velcro strap, and it's easy to knock the phone out of position, resulting in a double image.
It did not come with a QR Code, but I already had one on file:
Bottom line
If you like the looks, don't mind the price, and don't have any vision issues, then it could be a very nice, light-weight headset.
Otherwise, wait for the Daydream headsets to come out later this year. And if you really want a Cardboard-compatible headset before then, get the BoboVR Z4, FiiT VR, or DeePoon.
Where to buy
Buy it for 60 Euros, or about US $68, plus shipping, from the company's site.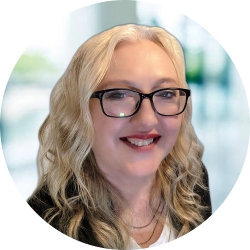 Latest posts by Maria Korolov
(see all)