Social virtual reality pioneer vTime added support for the Oculus Rift and added a business-focused meeting space. The app was already available for Gear VR and Android. It is a free application.
Both the new consumer and developer kit 2 versions of the Oculus Rift headset are now supported, the company said in the announcement. Support for the Oculus Touch, which will allow hand gestures, is coming later this year. Other features in development include video uploads and support for spherical images, which will allow users to customize their environments.
 The app already offers users the ability to customize their avatars.
The new meeting space, called "The Boardroom," includes a large image screen for showing slides and can support up to four avatars.
"The team is now working on video sharing within vTime," Vicky Roberts, Starship's head of communications, told Hypergrid Business.
The limited number of meeting participants means that the application is not suited for large meetings, conferences or presentations. But it could be a good fit for small meetings such as sales presentations, job interviews, or coaching sessions.
Later on this year, the company plans to let users make their sessions public and watchable by an unlimited number of people from around the world, said Roberts.
Brands can use this to broadcast marketing events in real time, she added.
More social features are also coming.
"Soon you will be able to search users by topics and areas of interest, making it even easier to connect with friends, old or new," she said.
The company is also planning to improve graphics quality so that the virtual social environments can become more immersive, and add support for the HTC Vive and PlayStation VR.
The company's main competitor is AltSpaceVR, which supports up to 100Â simultaneous avatars as well as events that can scale to thousands of users — and already offers Leap Motion-based hand gestures. Oculus also has its own social app, Oculus Social.
Watch the promo video below: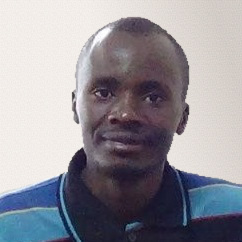 Latest posts by David Kariuki
(see all)