Pygmal Technologies launched a beta version of SPACE, a computer user environment that aims to replace monitor screens with virtual screens.
The application, now available for download for the HTC Vive and Oculus Rift, is currently free, and Pygmal CEO Xiao Jia told Hypergrid Business that the price will remain low, in order to attract non-enterprise users.
The app shows six large display screens that can be moved around. In addition, content can be cut and pasted and shared between the displays — just as if they were regular windows on a monitor.
Watch a promotional video below:
Users can edit documents and interact with 3D elements, stream videos or other content in the background, on any of the virtual displays using keyboard and mouse. They can also adjust the sizes of the individual screens.
Pygmal does not plan to add support for cardboard or Gear VR since smartphones are slower than computer, said Jia.
"There will be no notion of a desktop," said Jia. "Just windows floating around you. And you can freely manipulate them with the controllers or keyboard and mouse. In a future version, users will be able to use the controller and a special input method."
But the company will also release an update in the fall that supports the Oculus Touch and Vive motion controllers.
Text entry is a particularly thorny problem for virtual reality developers, since virtual keyboards are extremely cumbersome to use, and it's hard to edit documents just by using speech recognition.
One option is to put a camera on the front of the headset to allow users to see their keyboards while still inside the virtual environment.
"There is a front-facing camera on the Vive," Jia said. "We will enable that very soon — in a month or two, I think. For the Oculus Rift, we are considering sticking some external camera to it.  But it could be a while before it's ready."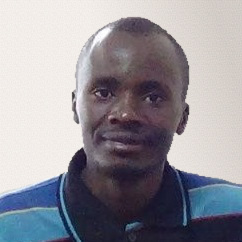 Latest posts by David Kariuki
(see all)