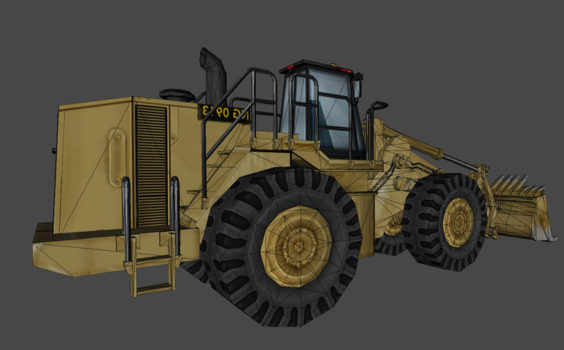 When you have a product that weighs several tons, you're going to think twice before bringing it with you to a conference or trade show. And you're certainly not going to bring more than one.
Traditionally, heavy equipment manufacturers relied on photographs and 3D models to demonstrate their equipment to prospective customers.
A virtual reality app, however, can put the customer right there next to the machine, giving them a sense of scale. Even a simple video filmed in 360 degrees can be impressive, but companies that want to take it a step further can also add interactive elements, allowing customers to get pop-ups with relevant information, get close-up views of individual parts, and even go on a virtual test drive.
Manufacturers get to see what features attract the most attention. And just having the virtual reality setup on the showroom floor will help attract people due to the fact that virtual reality is still new to many.
Finally, if the application is written to be compatible with the Google Cardboard platform, manufacturers can hand out inexpensive, custom-branded virtual reality sets and then download the app and return to the experience at home, or share it with colleagues when they get back to the office.
The original 3D equipment design is usually done in professional modeling software such as AutoCAD and Maya. The 3D models are then imported into a virtual environment, where they can be used as part of a customer-facing marketing experience or for internal testing, collaboration, and even assembly or repair training.
It's no surprise that the world's top three heavy equipment manufacturers are leveraging virtual reality to understand their customers better and improve the design of their machines.
Komatsu
Komatsu first began using virtual reality in 2011 as part of its design design and development process. With the aid of realistic virtual reality simulations, machine operators and service engineers can do support testing.
It also allows Komatsu's designers to anticipate assembly challenges and to test fabrication, serviceability, operability, safety, and other factors. Virtual reality models have helped them to reduce the time taken for designing key components.
Last year, the company installed something like a virtual Star Trek Holodeck, with the user sitting or standing inside a five-sided box of computer screens. Designers can move around life-sized virtual models of the machinery, with accurate sight lines, so designers can fix potential problems before moving onto expensive physical prototypes.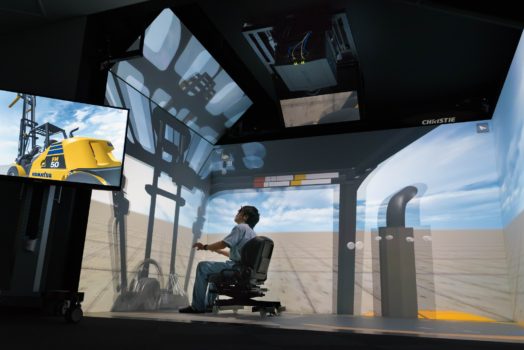 Caterpillar
Caterpillar has also been using Holodeck-like systems using projection screens and 3D glasses long before the current generation of virtual reality headsets started to hit the market. Cameras track user position, and the screens show the correct view of the model. The system is rendered to scale and allows the designer to virtually walk around and access the machine in all ways possible.
At Caterpillar, virtual reality has facilitated in better collaboration. The engineers, factory guys, and designers make their recommendations after examining the virtual models. They can also study customer interactions and optimize the design accordingly. Being able to demonstrate the product at various stages of design enables them to show to their workforce how a machine is to be assembled.
In the video below, Caterpillar demonstrates how virtual reality assists in the design of its heavy machinery.
John Deere
John Deere has been using virtual reality to demonstrate its new models since 2013, such as its 2014 8R tractor.
And its not just for marketing. John Deere also uses virtual reality as part of the design process. Virtual models help them understand how people interact with the machines, for example.
In the video below, Janelle Haines, ergonomics analyst at John Deere Dubuque Works, and Bill Naderman, a machine evaluation consultant, demonstrate virtual reality technology and explain how it benefits the company.
Latest posts by Satish Penmetsa
(see all)