New York-based Become Inc., launched a crowdfunding campaign last week for Veeso, which promises to be the world's first virtual reality headset with built-in cameras that track facial expressions.
The $70 Cardboard-compatible headset will work with both iPhones and Androids, with delivery estimated by the end of this year.
It uses built-in cameras focusing on the eyes and the mouth, and sends the information to the smartphone wirelessly via Bluetooth. It is powered by an integrated battery.
The headset will also support Google's new virtual reality platform Daydream, company co-founder and COO Elia D'Anna told told Hypergrid Business.
"It is very easy for any app or game developer to use the facial data and apply it to 3D characters in real time," said D'Anna. "For this reason, the game developer can choose from any virtual reality SDK — including Daydream — or game development software to start creating content for Veeso."
The facial expressions will only show up in applications specifically designed to support this headset, however.
The team is already talking to the companies behind vTime, a popular virtual reality social platform, and behind FaceRig, an avatar video chat app, about updating those applications to work with Veeso. There are also projects already in progress with gaming studios to develop three unique social applications that support face-tracking.
"These apps will work for both Android and iOS and will be similar in style to the group chats shown in our Kickstarter video," said D'Anna.
High Fidelity also supports face tracking, but uses separate depth-sensing cameras in conjunction with the high end Oculus Rift and HTC Vive headsets. By comparison, the Veeso headset's cameras are fully integrated, can track both the mouth and the eyes, and the headset is much more affordable, said D'Anna.
AltspaceVR, vTime's biggest competitor in the virtual reality social platform space, is not currently available for Cardboard-compatible mobile-based headsets. But that may change in the future, and Veeso will be ready.
"AltspaceVR is exactly the type of social application Veeso is made for," D'Anna said. "At the moment it's our understanding that the app is available on mobile only for Samsung's Gear VR, but we will certainly approach the team to discuss potential collaboration opportunities."
In its first week, the campaign raised just $5,000 of its $80,000 goal. With only three weeks left to go, that does not bode well for the project. In addition, last week, Leap Motion CTO David Holz said that virtual and augmented reality headset manufacturers were already working to add face-tracking cameras to their headsets, so this technology might well hit the market soon whether or not Veeso is successful.
Watch the preview video below: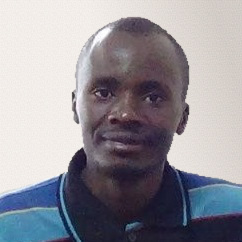 Latest posts by David Kariuki
(see all)