Several grids did not report numbers this month, resulting in a drop in active users of 3,209.
Avination was down this month, as were Virtual Dream, My Virtual Community, and Cyberface. Some grids, such as Activity Ds stopped providing active user numbers. In addition, eight of the top ten most popular grids lost active users this month.
The total number of standard region equivalents on the public grids is now 59,400, up by 44 regions since last month despite the outages. The total number of registered users is 476,743, down by 76,120 due to the loss of Avination's 81,321 registered users. The total number of active users is 30,823.
Despite the drop in user numbers, many grids saw land growth this month. Atek gained 417 new regions, Kitely gained 376, Loff Virtual Worlds gained 256, Metropolis gained 244, Baller Nation gained 194, and StarLight World gained 180.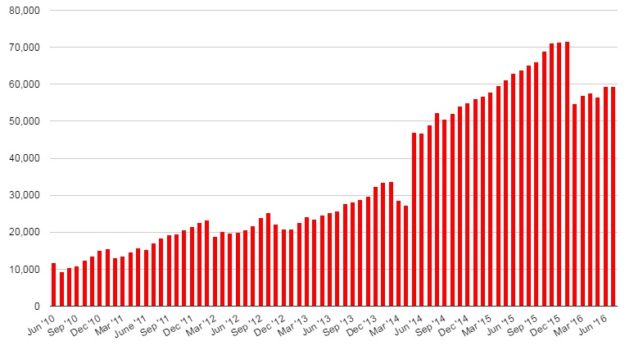 For those who are new readers, OpenSim is a free, open source virtual world platform that's compatible with the Oculus Rift. It allows people with no technical skills to quickly and cheaply create virtual worlds, and then teleport to other virtual worlds. Those with technical skills can run OpenSim worlds on their own servers for free, while commercial hosting starts at less than $5 a region — compared to $300 a region for the same land in Second Life.
A list of hosting providers is here. Download the recommended Firestorm viewer here. And find out where to get content for your OpenSim world or region here.
Popularity
When it comes to general-purpose social grids, especially closed grids, the rule of thumb is: the busier, the better. People looking to make new friends look for grids that already have the most users. Merchants looking to sell content will go to the grids with the most potential customers. Event organizers looking for the biggest audience… you get the idea.
Most grids lost active users this month, possibly due to summer vacations, or maybe because folks were out chasing Pokemon.
DigiWorldz lost the most active users, at 412, OSgrid lost 352, Virtual Brasil lost 179, the EdMondo educational grid lost 138, the Great Canadian Grid lost 129, Metropolis lost 120, Activity Ds lost 118, and Kitely lost 101.
Top ten most popular grids:
Meanwhile, the hypergrid as a whole is beginning to function more and more like one large grid, with an increasing number of multi-grid events, communities, and groups.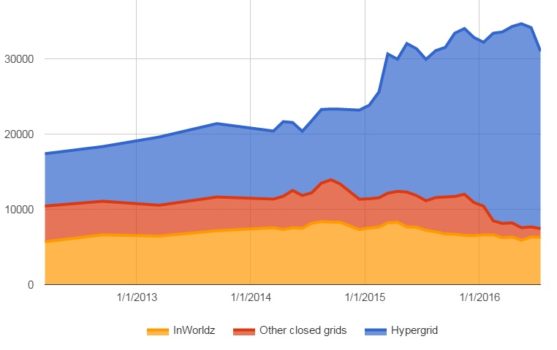 Avination outage
On July 4, Avination suffered a "catastrophic data loss," the grid announced. Fortunately, the grid had current off-site backups, so no data was lost.
But the grid decided to switch hosting providers and finding a new vendor, then moving all the data over, will take several weeks.
Customers who rent land for the grid will not be charged during the outage.
"We have narrowed it down to a few companies but we're still negotiating," a grid representative posted on Avination's Facebook page on Saturday. "Once we're settled with one hoster, restoring will start. Depending on their ability to restore directly from hard disks, it will take another few days to weeks until we're fully operational again, I'm afraid. Avination users have created terrabytes of data during the years."
Avination is one of the oldest commercial grids on the OpenSim platform, but has lost both land area and active users over the past few years. Last month, it had a total land area of 493 regions, down from a peak of 1,163 in 2011. And it reported 448 active users, down from a peak of 3,770 in 2011.
AviWorlds launches new grid with free region offer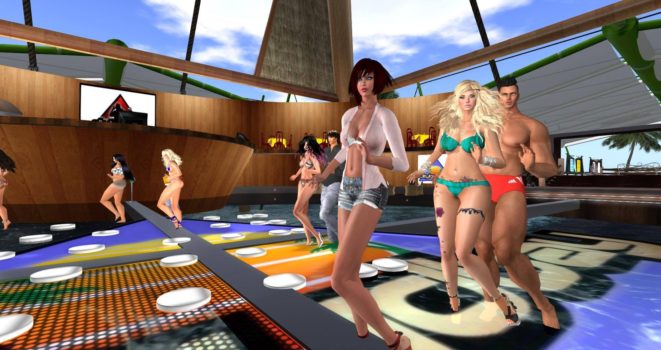 AviWorlds, a grid popular with Brazilians, has launched a new grid specifically for users in Brasil.
Avi Brasil will be offering free regions to new residents who sign up before August 1.
It will be a sister grid of AviWorlds, grid owner Alex Pomposelli told Hypergrid Business, launched because of the changing demographics of the original grid. "AviWorlds has had more Americans than Brazilians."
Transitions
The following 38 grids were suspended this month:Â 4Addiktion Grid, Anda World, Austria Grid, Avares, Avination, Bearly a Grid, C4 OpenSimulator, CyberFace, Eureka World, Fantasy World, Galaxylandia, Habitat7, Hiro's PC, Kotori, Majickal Network, MajWorld, Micachee 1, Montefiorino, Moses, Nichtort, NurbsHouse, Paradise World, PeerWorld, Pixel Planet, Planet Einstein, Psychedelia, R5Academy, Serenity, SimValley, Six Sides Grid, Twilight Grid, Tyland, United Kingdom, University of Cincinnati OpenSim Virtual Campus Grid, Virtual College of The Siskiyous, Virtual Designers World, Virtual Dream, Yugen World
Grids that have been suspended for more than two months will be marked as closed. If your grid isn't on the active grids list, and not on the suspended list, and is marked closed when it shouldn't be, please let us know.
And if there's a public grid we're not tracking, please email us at [email protected]. There's no centralized way to find OpenSim grids, so if you don't tell us about it, and Google doesn't alert us, we won't know about it.
By "public," we mean grids that allow hypergrid visitors, or have a website where people can register for or request accounts.
July Region Counts on the Top 40 Grids
The list below is a small subset of existing OpenSim grids. We are now tracking a total of 1,158 different publicly-accessible grids, 278 of which were active this month, and 203Â of which published their statistics.
All region counts on this list are, whenever available, in terms of standard region equivalents. Active user counts include hypergrid visitors whenever possible.
Many school, company or personal grids do not publish their numbers.
The raw data for this month's report is here. A list of all active grids is here.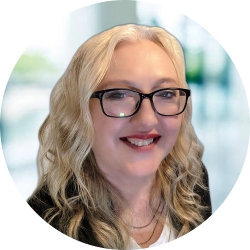 Latest posts by Maria Korolov
(see all)