Two new virtual reality applications for medical patients can help them relax in waiting rooms and get information about their medical devices.
Zocdoc, Inc., a site that helps patients find doctors, has placed headsets in a few of doctors' offices in New York City so that they can watch relaxing 360-degree videos instead of reading magazines.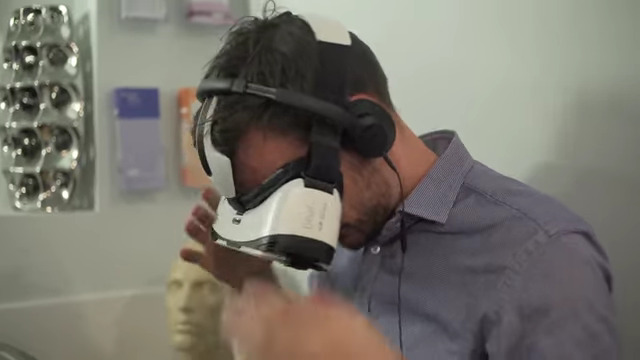 Patients can virtually be transported to a yoga retreat, a horse pasture, a lily pond or a beautiful sunset. Advertising agency New York Office of Baby is the company that originally came up with the idea.
"I did notice a big difference in my patients when they came," said NYC dentist Dr. Andrew Levy, who had the viewer in his waiting room. "I think they were less anxious, I think they were calmer… You can feel that they were much relaxed and there was a lot of less tension."
Watch the full video below:
Zocdoc also gave headsets to some of its customers to take home.
"As an extension of the takeover effort in New York City, we also surprised and delighted some of our nationwide followers on Twitter with their very own virtual reality Google Cardboards viewers, so they could bring it along on their next doctor's appointment," Zocdoc spokeswoman Jaime Askew told Hypergrid Business. 
Another virtual reality application gives heart surgery patients an inside look at their new stent grafts.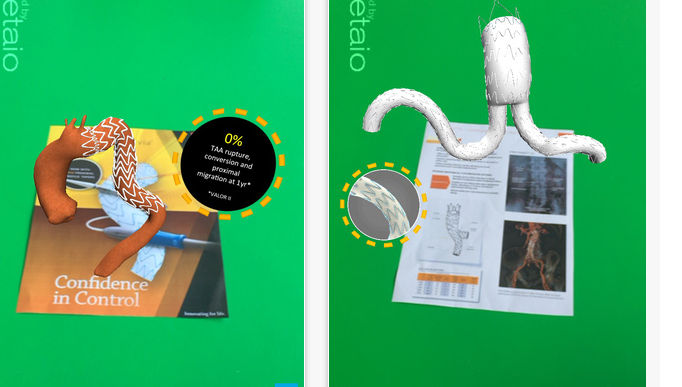 Medtronic, a global healthcare provider has released the MDT Aortic virtual reality application that helps users have an immersive experience of their stent repair therapy using Oculus Rift headset and Google Cardboard.
The application is available for download from the iOS store and Android Store.
After installation, users will need to connect the application to the headset and then download trackers that offer information on therapy – endovascular aneurysm repair therapy and history of Endurant II, an abdominal aortic aneurysm stent graft system.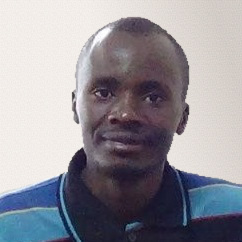 Latest posts by David Kariuki
(see all)