Tangle Grid is hosting the Steam Expo starting from August 1 to September 25 where creators can showcase their items and visitors can see items being displayed. In addition to the exposition for creation, the grid hosts live DJing every Friday at the exposition from 10:30 a.m. to 1 p.m. Pacific Time.
The grid has already done various expos that including fashion, summer, winter, Halloween, spring, home and garden.  They will be doing more each year.
"We have made a lot of changes to this expo," Tangle Grid owner Leslie Kling told Hypergrid Business. "We have given it a new look to be more of a center than an open area."
The grid had to increase prim capacity of the region following success in last year's Steam Expo event.
"We back it up and save it for next year but we will tell them and if they want to remove their items, that is OK as well," said Kling. "Some will be doing a lot of hard work on theirs and have asked us not to return their stuff but to save it for the next one year and they can update it or add to it."
Those exhibiting can give away the item for free but not to sell it at the exposition. The alternative to sell is to tell people where they can buy them item from, for instance from other grids, by placing a sign on the item to be displayed during the expo, but without advertising the grid where the item is to be bought from.
"They are allowed to give things away if they like but they must put a 'Giver Script' because our grid is semi closed," she said.
Members of the grid can buy what they see at the exposition if they want to by visiting the merchant stores.
"For example a Tangle Grid member would need to go to Isam's region to buy what they saw at the expo," said Kling. "If Isam has it also on Kitely Market he or she can tell a hypergrid user to go there to buy it."
Those wishing to exhibit can contact expo@tanglegrid.com or Leslie Kling herself at lesliekling@tanglegrid.com.
The hypergrid address is tanglegrid.net:8002:Expo Isle.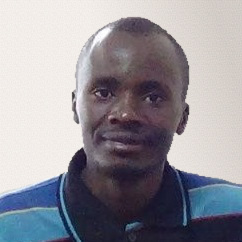 Latest posts by David Kariuki
(see all)