As the virtual and augmented reality space heats up, so does the number of conferences. Check out the latest technologies and network with industry leaders at these coming events.
Below are a number of events organized in the virtual and augmented reality industry this year, which will take place in different places around the world.
August in Los Angeles: VRLA Summer Expo
This year's VRLA event will take place on August 5Â and 6Â at the LA Convention Center and will feature expositions from companies and professionals in virtual reality including panel presentations, announcements, demos and over 100 exhibitors including the companies behind the HTC Vive, the Oculus Rift, PlayStation VR and Gear VR.
The tickets are $40 for a one day expo pass and $290 for a two-day "pro" pass.
September in Shanghai: Global VR/AR China Summit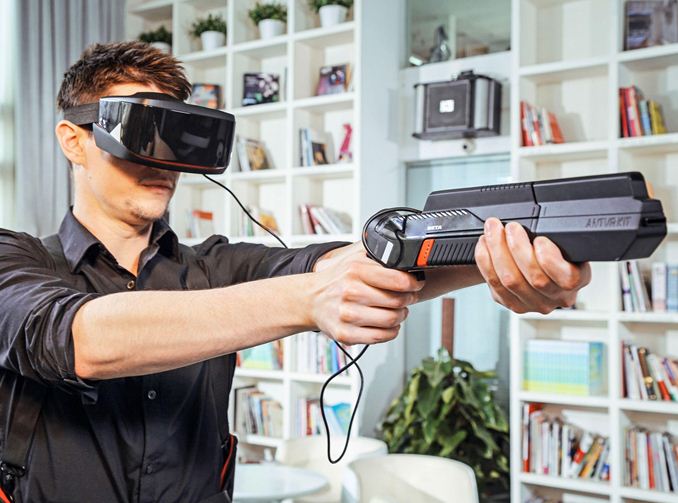 The inaugural Global VR/AR event will take place on the September 7 and 8 in Shanghai and will feature speakers such as HTC's China head Alvin Wang Graylin, Global Vice President and China General Manager of NVIDIA Jianzhong Zhang, Chair of IEEE Digital Senses Initiative Yu Yuan and Founder and CEO of Amplified Robot Steve Dann, among others.
September in Mexico: IEEE ISMAR 2016
The International Symposium on Mixed and Augmented Reality event will take place from September 19 to 23 in Merida, Mexico. The IEEE ISMAR is the leading international academic conference in the fields of augmented and mixed reality, and is the first in the series to be held in Latin America.
September in Los Angeles: 11th International Conference on Disability, Virtual Reality & Associated Technologies
This year's International Conference on  Disability, Virtual Reality & Associated Technologies will take place from September 20 to 22 in Los Angeles, California, USA at the Millennium Biltmore Hotel, Pershing Square, Los Angeles. The keynote speaker is French VR pioneer Simon Richir.
Exhibitors and sponsors include Epic Games and Escape Technology.
September in Montage Beverly Hills: TheGrill 2016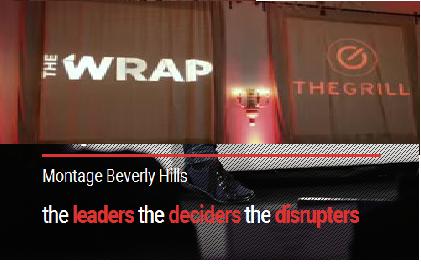 The Grill 2016 conference is a 2-day, 18 session event that will take place on September 26 to 27 in Montage Beverly Hills. It will bring together newsmakers to debate challenges and opportunities facing content in the digital age, in light of convergence between entertainment, media and technology.
Among the speakers confirmed for the event include WEVR Co-Founder and EVP Audience & Marketing Anthony Batt, Emblematic Group CEO Nonny de la Peña, Sony Entertainment CEO Michael Lynton, Showtime CEO David Nevins, President STX Entertainment Sophie Watts, Chairman & Chief Executive Officer Azoff MSG Entertainment Irving Azoff, President and General Manager BBC America Sarah Barnet and Chief Executive Officer IMAX Entertainment Greg Foster.
It will feature, among many other topics, Stars of VR, Mobile-On-the-Go, Production, Content Play and Marketing Connections.
October in London: VR & AR World
The VR/AR World conference will be held from Tuesday, October 18 to Thursday, October 20 at ExCeL London and will feature virtual and augmented reality experts from HTC Vive, nDreams, the BBC, Boeing, Warner Brothers, Ovum, IDC, and other organizations.
There will also be demonstrations by leading software and technology vendors.
November in Newcastle: VRTGO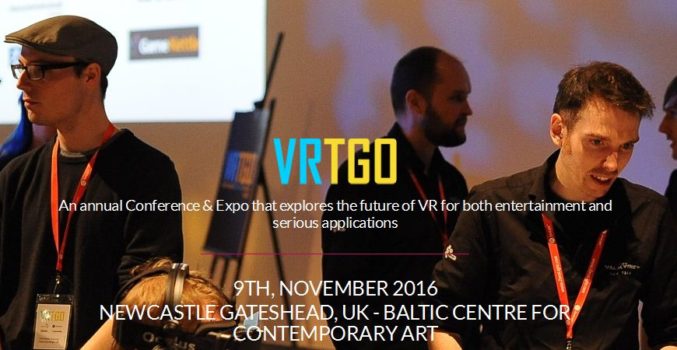 VRTGOÂ will take place on Thursday, November 9Â at the Baltic Center for Contemporary Art in Newcastle Gateshead, UK presents leading experts in virtual reality who talk about its use in gaming, entertainment, modelling, training and marketing.
The VRTGO will feature speakers such as PlayStation VR game designer Jed Ashforth, Unity community evangelist Joe Robins and CCP Games producer John Nejady.
November in Amsterdam: The Dutch VR Days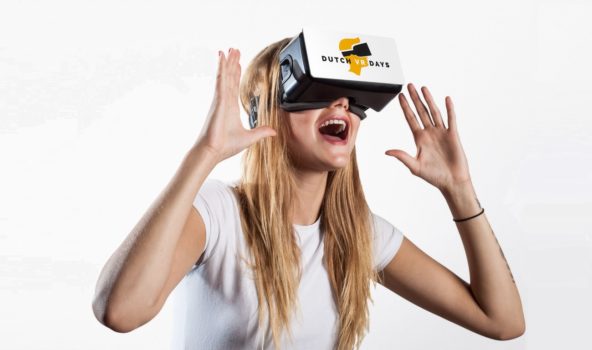 Dutch VR Days will take place November 3Â to 6Â in Amsterdam and will focus on virtual reality trends and hardware. The event is organized in partnership with Samsung, WeMakeVR and other companies.
November in Japan: AsiaHaptics 2016
AsiaHaptics will take place on November 29 to December 1Â at the Mitsui Garden Hotel, Kashiwanoha, Japan and feature experts in haptic hardware, human haptic perception and applications. It is sponsored by the Virtual Reality Society of Japan and supported by other Asian academic societies.
Over 200 companies will demo their products at the event.
Watch the video promo below.
11. November in Philadelphia: SAE 2016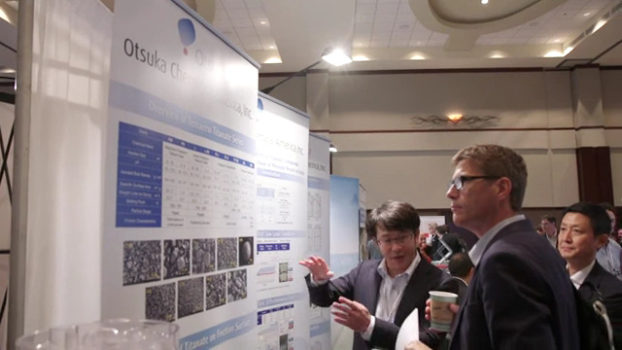 The SAE World Congress will be held November 14 to 16 this year in Philadelphia and will bring together virtual and augmented reality experts in automotive, marine, commercial vehicle and aerospace industries.
November in Houston: ITC 16

The Immersive Technology Conference (ITC16) will take place on November 2016 in Houston, Texas. Companies in the entertainment, training and simulation, education, architecture, gaming, aerospace, oil and gas, medical, energy and other fields will showcase their products.
Guest speakers will talk about the state of virtual and augmented reality and real world applications for businesses. Speakers include Microsoft's Jared Bienz, Optech4D CEO Vincent Higgins, and Samsung's Alexander Ansari.
December in New York: VRevolution
VRevolution will take place on December 16 at New York's Nasdaq MarketSite. The conference is designed to help brands understand and implement virtual reality and promises hands-on demonstrations, big picture presentations and tried best practices.
December in San Francisco: VRX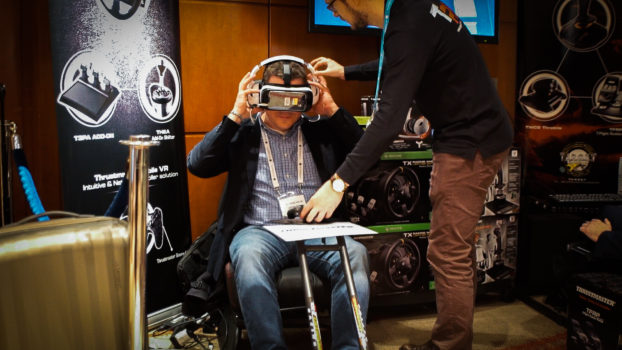 The VRX event will take place on December 7 and 8 in San Francisco and features High Fidelity founder Philip Rosedale, Epic Games CEO Tim Sweeney, Unity CEO John Riccitiello, and other big-name speakers from HTC Vive, Kite & Lightning, Resolution Games, AMD, CCP Games, Comcast Ventures, Strategy Analytics, Google Ventures, and other companies.
The first day of the conference will cover general topics in virtual reality and predictions for the future. The second day will split in two tracks, one focusing on games and entertainment, and the other on marketing and enterprise applications.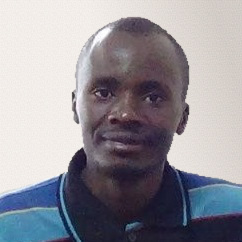 Latest posts by David Kariuki
(see all)