Update: The Digitaleisure has rebranded as SkyLifeGrid.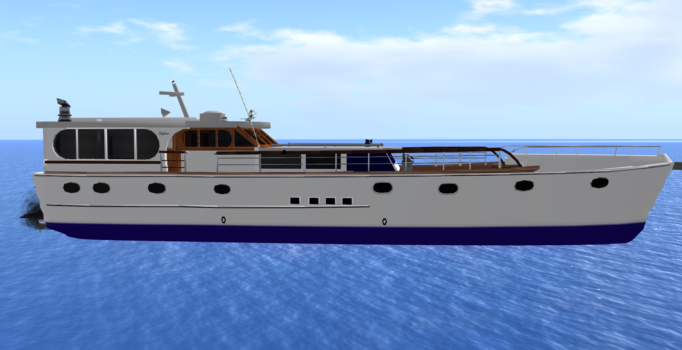 The new Digitaleisure grid will officially launch with a grand opening party on Thursday, September 1, a "song and dance," a free yacht to all visitors — and an unprecedented offer to "recover" regions for former residents of the AviWorlds grid who are looking to move over.
Josh Boam was previously the CTO at AviWorlds but quit recently, alleging that he hasn't been paid for months.
In return, AviWorlds founder Alexsandro Pomposelli accused him of "hacking" into the grid's servers, and alleged that this was the reason that AviWorlds has been down for the past couple of weeks.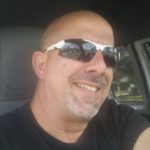 "The problem is that if I turn on AviWorlds' main server Josh and Quill will try to hack it in order to download all the data to transfer to Digitalleisure, their new grid," Pomposelli told Hypergrid Business. Quill Littlefeather is the in-world name of Kristopher Therrien, an OpenSim developer who was hired by AviWorlds last summer, and who has joined Boam in his new venture.
In this particular instance, Pomposelli might actually be right.
In an email sent to AviWorlds residents, Boam wrote, ""If you were a previous customer of AviWorlds, we may be able to recover your region content for you."
"I personally see this attitude as robbery," long-time AviWorlds resident Logan Hunter told Hypergrid Business.
According to Boam, he was Pomposelli's business partner on the AviWorlds grid, "half and half," and therefore has the rights to the content on that grid. He added that he has no plans to move regions owned by Pomposelli personally, but only those built by individual residents, and only on their request. There is no charge for the migration, he added.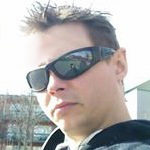 "I'm only doing the right thing by the users," Boam said.
However, whether Boam was a legal partner in that company or not, all content, by default, belongs to the grid where it was created unless the original creator specifically agrees that the grid owners can transfer that content to other grids. If a particular region also includes content created by others, that could pose legal problems — as does the whole issue of accessing AviWorlds without authorization.
Then there's the issue that Boam seems to have access to the AviWorlds customer email list.
"I don't give two craps about what is legal and not," Boam said. "People deserve to have the content their designed and built. I have made quite a few creators very happy that the hundreds of hours they spent creating wasn't for nothing."
Boam said that recovering the old regions is his duty.
"As a content creator, I understand the time spent spent creating things and the frustration coming along with losing it all," he said. "I could only hope for something like this in the event I lost all my boats."
Meanwhile, AviWorlds isn't giving its residents backups of their regions because the grid is still down, creating a Catch-22 situation. Residents can't get exports of their regions and content as long as their grid is down, and Pomposelli won't bring the grid back up because he doesn't think he can keep his former technology managers from getting back in.
"AviWorlds will be back soon," Pomposelli promised. "I'm still studying how I can protect my server."
Once the grid is back up, residents might have other, and more legitimate, ways to recover their content.
And about those boats…
In addition to working in OpenSim, Boam is known for his boating business in Second Life, JP Collections.
As a result, boating will be a major focus for the new grid.
"And since physical sim crossings work we can create a boating community," he said.
To help build the community, he said he plans to market to residents of Second Life, and will leverage his team at JP Collections and build an embassy for the new grid.
"I'm not trying to take away from other [OpenSim] grids," he said. "It's the thousands of people in Second Life who do not know about OpenSim and its possibilities."
Region prices start at $10 per month for a 15,000-prim region, with several varregion size also available — the full price list is up on the website. The site also needs proofreading. And the hypergrid teleport address is not working.
"A lot is going on so fast it's hard to keep up," Boam said.
The management team, in addition to CTOÂ Kristopher Therrien, also includes lead programmer Christopher Strachan, who is best known for his work for Zetamex. There is also a team of mentors lined up, he added. Boam himself is the CEO of the new company, which will be properly registered and structured.
The grid will have automated hourly backups, self-serve region restarts, and the ability of residents to easily roll back their regions to previously saved versions. Boam also added that Digitaleisure won't suffer from the same kind of financial problems that have hurt AviWorlds, where, allegedly, hosting costs weren't paid on time.
"Money here is not an issue like it was with Alex," he said. "I know how to budget and prepare for the worst."
Boam said that he has a background in the hospitality industry and a business education.
The big opening party starts at 5 p.m. Pacific at the JP Collections region on the Digitaleisure grid, and the yacht being given away is the 1966 Stephens Motor Yacht, which retails for L$499 (about US $2) on the Second Life Marketplace.
While the yacht is available to all comers, Boam warned that the scripts might not work on other grids, since they are optimized for the ubOde physics engine that was donated to OpenSim by Avination last year.
Watch a video demo of the yacht below.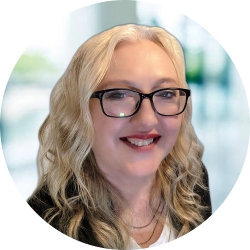 Latest posts by Maria Korolov
(see all)