OutWorldz founder Fred Beckhusen has posted his collection of 1,000 OpenSim scripts on the open source collaboration site GitHub, as well as the code for his one-click OpenSim installer, called DreamWorld.
Like New World Studio before, DreamWorld makes it easy to install a mini-grid on a personal computer, together with the Firestorm viewer needed to access it.
New World Studio has been abandoned by its creator, Virrea CEO Olivier Battini,  but the code was not donated to the community. The Google Plus community hasn't been updated since 2013, and neither has its Facebook group, and Battini's LinkedIn page shows that he stopped being the CEO of Virrea in 2014 and is now — if Google Translate got this right — a "machining technician" specializing in "lathe milling."
But DreamWorld doesn't have all the functionality that New World Studio did, which offered an easy choice of avatars, starting regions, and hypergrid connectivity.
In addition, the project needs some work, Beckhusen told Hypergrid Business.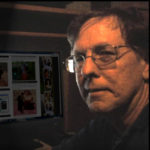 "All it really needs is a fresher Sim-on-a-Stick and OnLook to make a nice standalone system," he said.
OnLook is a version of the Singularity viewer created by Crista Lopes, also known as "Diva Canto," an OpenSim core developer, inventor of the hypergrid and professor of informatics at UC Irvine. However, it hasn't been updated since 2014, according to its GitHub site. OnLook allows organizations such as schools and museums to enable a stripped-down viewer interface for their users.
Sim-on-a-Stick, which was popular with educators, is also no longer updated. The latest version uses OpenSim 0.8.0, which came out in 2014.
However, Sim-on-a-Stick is based on Lopes' Diva Distro of OpenSim. The Diva Distro is up-to-date — the current version of it is based on OpenSim 0.8.2.1, which is the most recent official release. That means that folks who download Sim-on-a-Stick can use the built-in update utility to get caught up.
The Diva Distro makes it a little easier to install a mini-grid version of OpenSim on a personal computer, and some hosting companies also offer hosted versions running on servers. All the regions are run on a single instance of the software, so it can't get too much larger than 16 regions or so, but the advantage is that it doesn't require a separate grid server, like full-scale grids do, so it's easier and cheaper to set up and maintain.
Sim-on-a-Stick makes installation even easier, by bundling the Diva Distro in a nice package that can, in fact, be run off of a USB stick.
DreamWorld, in turn, simplifies even that.
"I made it to load Firestorm, and put it on a DVD for a charity to give out," said Beckhusen about how DreamWorld first came to be. "You just popped the DVD in, and it auto-played, installed Sim-on-a-Stick and Firestorm so you can see mesh, with an icon already set with the correct login URI."
Beckhusen previously made a 911 emergency call product that uses the same approach, and it is currently used by around 800 schools and more than 400 hospitals, including the Veterans Administration.
"One server we just sold to a well-known telephone company runs 30,000 of them," he added.
When he's not making stuff for OpenSim, Beckhusen is president of Texas-based Micro Technology Services, Inc.
"The DVD was to be a thank you gift for donating to a horse rescue group, which is why it is a western town with my rideable mesh horse," he said. "The idea was that a contribution each month would get you fresh new content to ride on, and it did a good deed for sick horses."
The default region uses the Western Town OAR by Linda Kellie, which is licensed CC0 — effectively a public domain license. Linda Kellie's OARs and other content can be used by anyone for any purpose, can be modified, and can even be resold.
His latest project is an OpenSim installer for the Raspberry Pi, a mini-computer with about six million users.
It creates a hypergrid-enabled region and automatically connects it to OSgrid, he said.
"I have it running on a Pi Model B+, and it's simple to use," he said. "I hope to release it soon. Maybe it will be used to make it easy for schools and hobbyists to use their Pi's."
Beckhusen said he was inspired to release DreamWorld to the public by Ramesh Ramloll, CEO of DeepSemaphore LLC, which makes the OpenSim-based RezMela training simulation development platform.
There were also some health issues that made him "feel mortal," he said. "I can barely type any more due to neck issues."
He has also shared a full export of the OutWorldz content with another OpenSim developer as a backup, and made arrangements for the OutWorldz site to continue in case anything happened.
"I may never see OpenSimulator at 1.0, but I can dream about it," Beckhusen said.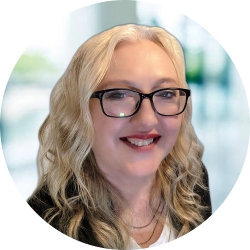 Latest posts by Maria Korolov
(see all)