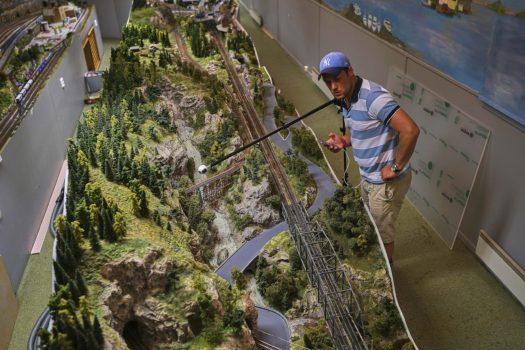 Filming a 360-degree video of a model train set isn't like filming life-sized events and requires special techniques and equipment, according to a team of Norwegian entrepreneurs. Special cameras are needed to film in extreme close-ups, and extra work is required to compensate for the parallax effect.
The filmmakers – PointMedia project producer Jo Jørgen Stordal, Adapa360 design manager Ali Zareiee and Indigo Lemon's Keith Mellingen — used a model train set to demonstrate their techniques.
Close-up work
Putting the user right up close and personal to the virtual environment can make a dramatic difference in the immersive experience.
"Too many 360 or virtual reality productions forget that objects must be much closer in order to make you interested," Stordal told Hypergrid Business.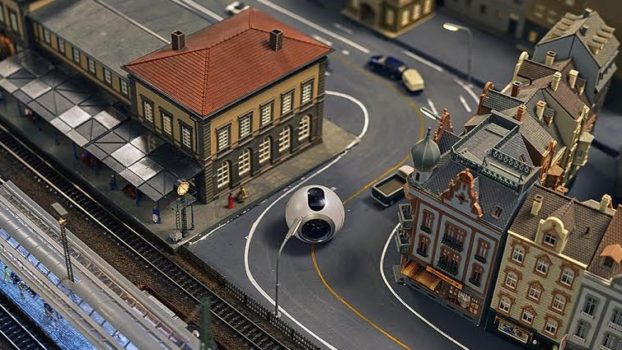 With the small size of the newest 360-degree cameras, it is now possible to film in extremely tight spaces, he said.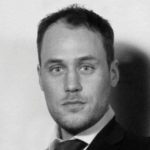 "We wanted to show the viewers a model railroad from a new perspective, and contacted one of the professional model railroading clubs in Scandinavia, the Asker Model Railway Club, whose members modeled over 1,200 meters of railroad tracks, said Stordal.
Previously, 360-degree camera rigs were too large, and not designed to shoot small objects from very short distances.
"Developments in 360 and VR cameras are now so fast and camera rigs that were new yesterday are already old today," Stordal said.
Two cameras that worked well are the $350Â Samsung Gear 360 and the $450Â Kodak SP360 4K, since they are the smallest cameras available — and have the least parallax effect.
Parallax effect
A regular 360-degree setup has multiple cameras pointed in different directions to get full coverage. These cameras are usually positioned close to each other, in a ball shape. At normal distances, the fact that the cameras aren't all in exactly the same location doesn't make much of a difference.
For extremely small sets, any separation between the cameras creates a parallax effect that can create problems with the image. This parallax effect produces "blank" spaces because the two cameras are technically hidden from the object.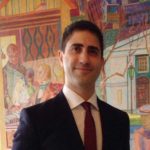 "The issue of parallax is a known factor when using multiple lenses to capture imagery," said Adapa360's Zareiee.
In addition to using the Samsung camera that produced least parallax, the team dealt with parallax by filling in the "blank" spots during post-production process. They took several shots in different directions during shooting session, and then used these images to fill in the blind spaces using the Adobe After Effects editing software.
"The Samsung camera that we used has two fixed lenses and due to the small size of the model train landscape the distance between the two lenses did not capture some of the scenery," said Zareiee. "By using the Kodak cameras we could place them in multiple directions to minimize parallax issues and get a cleaner stitched image."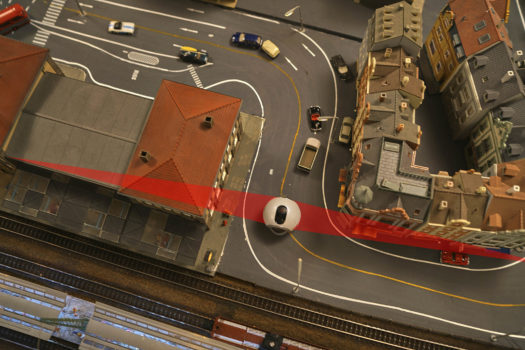 Watch the video below: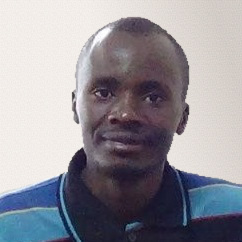 Latest posts by David Kariuki
(see all)