For the first time in history, virtual reality technology was used in the Olympic games to allow users to view events in virtual reality.
We're not quite at the point yet where sports fan can put on a headset and enter the Olympics stadiums and virtually attend all events. Instead, what we got this year was short glimpses of what that future could look like — say, four years from now.
Meanwhile, this year, the footage was filmed by the Olympic Broadcasting Services and typically streamed the next day.
Here are some examples of what we saw this year in virtual reality:
1. Live events and replays
NBC Universal, a company that holds broadcasting rights in United States, streamed a total of 100 hours of virtual reality footage that included sports, in addition to the opening and closing ceremonies. The stream was available through the NBC Sports app for the Samsung Gear VR.
The full schedule was available from the NBC Olympics website here.
U.K. users of iOS, Android and Samsung Gear VR headsets could view live 360-degree streams and event highlights of Olympics events daily through the BBC Sports 360 app courtesy of BBC, which also used this streaming for experimentation. Users needed to authenticate their cable or satellite provider to access the content.
CBC also partnered with Visa to allow users of Google Cardboard, Oculus Rift and Samsung Gear VR watch live events and replays using the CBC Olympic Games Virtual Reality app available from the iTunes App Store and Google Play Store.
It was also available for the Samsung Gear VR for people in Canada. Here is the full list of Gear VR Olympics apps for the various countries.
Those without a virtual reality headset could also watch 360 degree videos on a browser through the CBC website.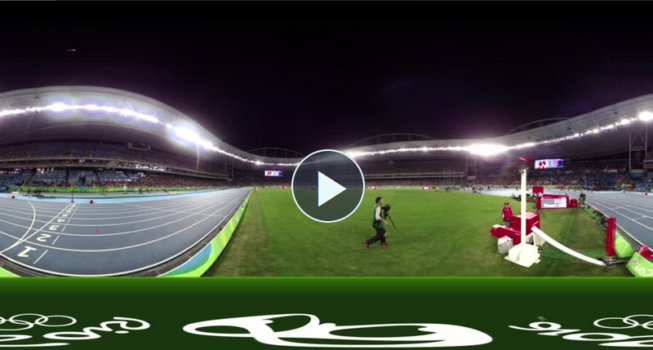 2. Training and exercise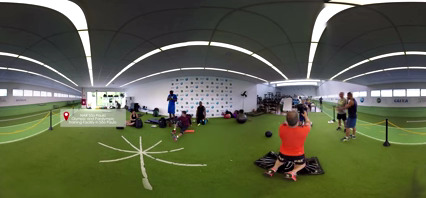 The British Olympic team used 3D footage and 360-degree videos, created with help from VR-Vantage from BAE systems and UK Sport, to familiarize themselves with Olympic courses and venues such as those for the triathlon and canoe competitions.
3. VR tours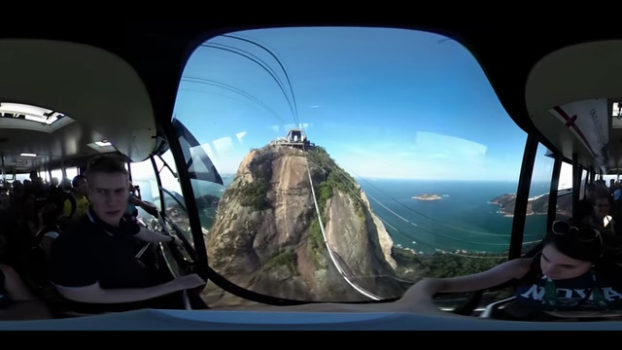 The Museum Cidade Olympica — the Olympic City Museum — provided a virtual reality experience where users were able to virtually visit Deodoro and Barra, the locations for most of the events, and Copacabana beach, among other famous venues and sporting locations in Rio.
Google offered Beyond the Map, a 360 degree virtual reality tour experience that let users explore Rio while wearing Google Cardboard, on mobile browser or YouTube.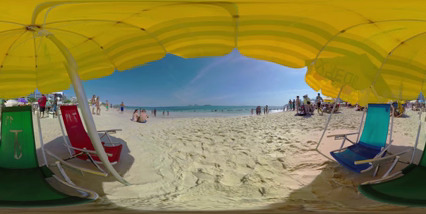 4. Press conferences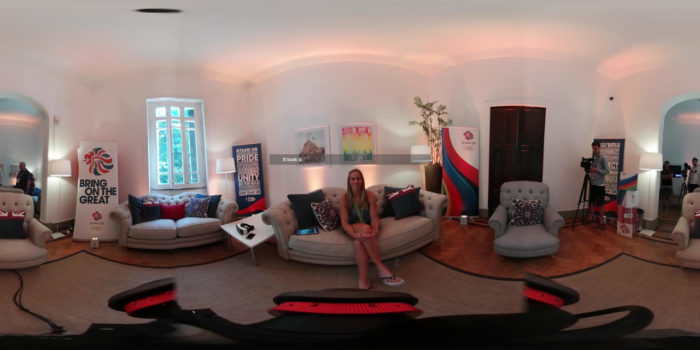 Step Into Rio: 360 Interview With Helen Glover is one example of 360-degree press conference with athletes who competed in the Rio Olympics. Also check out the 360-degree interview with Sir Steve Redgrave, a retired British rower who won gold medals at five consecutive Olympic Games.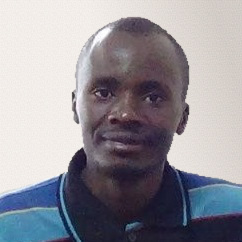 Latest posts by David Kariuki
(see all)