Engage, a free multi-user virtual reality social platform that allows educators to create and share virtual environments and take students on virtual field trips is now available in preview edition and will launch early next year.
The platform also supports business networking, worker training and collaboration, with private rooms that can accommodate up to 30 users.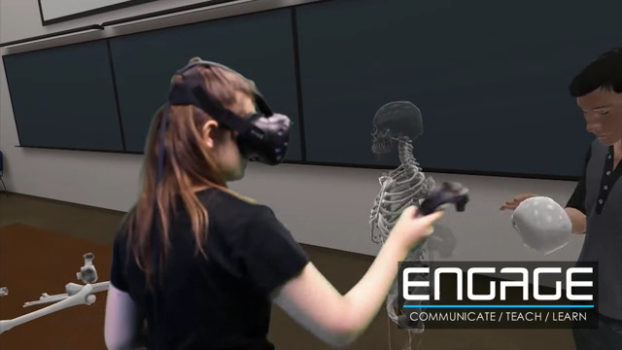 The application allows teachers to teach and make presentations in classrooms using 3D models and videos. It also allows students to go on virtual field trips to a variety of places such as the surface of Mars.
"All features are available for free," spokeswoman Jen Archibald told Hypergrid Business. "Educators will need to send their prepared lessons to us for approval before they are made available to the public."
Engage resembles other virtual reality educational platforms such as Nearpod VR, Fieldscapes VR, Unimersiv and Edorble that allow educators to create and customize lessons and learning experiences, teach lessons using 3D models and videos hosted as lessons on the platforms, and taking students to virtual tours of various destinations. Google Expeditions does not allow educators or students to create content but does have virtual tours.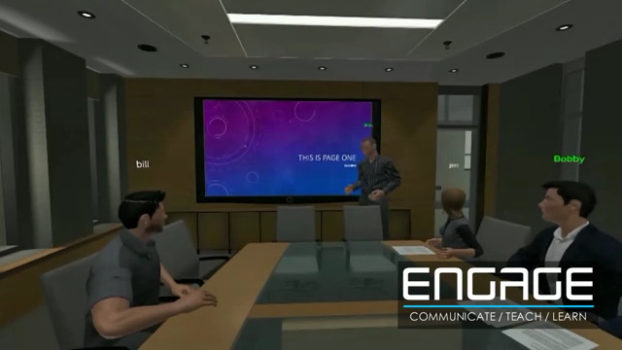 Engage uses HTC Vive and the Oculus Rift in combination with hand tracking controllers. The company will look at supporting other devices in the future, said Archibald.

Teachers and speakers can also use a feature that allows them to record during a presentation and then upload it to  the Engage platform. In this, Engage resembles platforms such as Lifeliqe and CoSpaces, that allow real world images and experiences to be embedded in virtual reality scenes.
Users can also share PowerPoint presentations, spreadsheets, audio and video files from Dropbox and One Drive and stream YouTube videos.
In addition to the virtual tours, other pre-built environments include a lecture hall, a moon base, hub spaces, and a smaller meeting room.
The company is also working on a virtual reality tour of the Titanic.
"Users can control their own submarines and ROV's to explore the wreck, and complete various missions and recovery tasks on the dive site," said Archibald. "The final experience will also witness the sinking from a survivor's point of view, in a similar manner to witnessing the events leading up to the moon landing in the Apollo 11 experience."
Watch demo video below: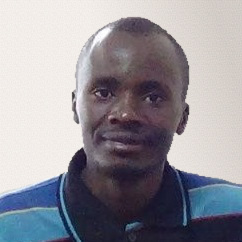 Latest posts by David Kariuki
(see all)