Due to user feedback, Las Vegas VR has moved beyond 360-degree videos with animated graphics and video overlays, as well as new interactive features to its application to improve navigation and user immersion.
Since the app was first released this past March, it has been downloaded more than 10,000 times — and has been used in more than 20 trade shows and other events, according to the Las Vegas Convention and Visitors Authority.
"We are augmenting 360 videos with animated graphics and video insets to give viewers additional information in a way that is appropriate for the platform," Las Vegas VR spokeswoman Emily Wininger told Hypergrid Business. "It will not require the viewer to enter a new video or experience to see the more in-depth information."
The application allows users to explore Las Vegas destinations in 360 degrees using Google Cardboard-compatible viewers. Users can visit Grand Canal Shoppes or the Red Rock Canyon, take a sunset tour in a helicopter or explore the Lago restaurant at Bellagio, Nobu Hotel at the Caesars Place, for example.
There are also plans to focus more on story telling in future to provide users with more information as they navigate the platform.
"We believe we can give viewers more by showing them what they can actually experience as the video moves from one scene to the next," said Wininger. "This may be a first person point of view moving through spaces with outside interactions with the camera, or additional actors playing out narrative scenes around the viewer."
The application is available for download at the Apple app store and Google Play store.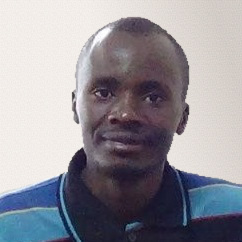 Latest posts by David Kariuki
(see all)