VR VISIO, a Poland-based indie virtual reality studio, has opened a mixed reality studio — the first of its kind in Europe to be able to record live videos in virtual 3D spaces during both standard recording and streaming. It makes it possible to shoot, live stream and record virtual reality promotional videos while the actor is interacting with virtual environments.
The actor can see the virtual environment on a screen and can interact with it during filming, and is then added to the viritual reality video.

"The user sees the environment on a screen in front of him, behind the camera man," "We also use small screens attached to the camera, so he can see the environment while shooting dynamic shots,"  Szymon Wegner, the studio's marketing manager told Hypergrid Business.
Unlike with other studios, theirs does not require use of virtual reality headsets to record, live stream or shoot the videos.
"This allows us to shoot much more than game trailers," said Wegner.
The company can shoot 360-degree promotional videos, conference presentations, product demo videos, video marketing campaigns and live stream video conferences and virtual webinars. Customers can also choose from a variety of available 3D environments, including the summit of Mount Everest, or can request to have a custom environment made for them. VR VISIO then adds special effects and other graphics.
Watch their promotional video below:
VR VISIO joins a growing number of other European virtual reality production studios. London-based Inition also uses virtual reality, augmented reality, 3D, holographic displays, and haptic technologies to create virtual reality content. Rewind creates both virtual reality experiences and 360 degree videos.
Pebbles Studio, a London-based studio, shoots 360 degree videos based on various desired location and environment. They shoot videos using 360 camera rigs attached on stationary or moving objects, and then does post-production to add interactive features such as graphic overlays, spherical audio and animations to make the video more interactive. They also do virtual reality live streaming for events and films.
London-based Surround Vision which creates content that can be experienced on Gear VR, Google Cardboard, iOS and Android devices as well as in web browsers. Norwich-based Immersive VR creates interactive 360-degree videos and virtual reality content for organizational training and educational purposes while 4Experience creates 360 degree and virtual reality experiences for sports, concerts, live events and conferences.
Firm 51 virtual reality studio has produced a virtual reality documentary about the Chernobyl nuclear incidence, which is accessible on HTC Vive and Oculus Rift.
Watch the Chernobyl trailer below: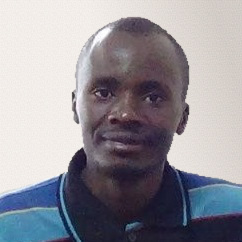 Latest posts by David Kariuki
(see all)