If you spent the summer enjoying the doors and avoiding the news, then you're one of the fortunate ones who was able to avoid the mess that is U.S. politics — but you might also have missed the flood of VR-related announcements.
The amount of virtual reality news coming out this summer has been staggering. Here are just a few new things that are now coming to virtual reality.
Running in place
Can't afford the $700 Omni virtual reality treadmill from Virtuix? Maybe you don't have to. Some developers are working on having people run in place in order to trigger in-world movement, according to this story from UploadVR.
Tomb Raider
Speaking of running around, the famed Tomb Raider game franchise is coming to virtual reality this fall for Playstation VR, with VR support for those who have the Playstation VR headset.
National Parks
Google released a 360 degree video, The Hidden Worlds of the National Parks,  to let viewers explore the Kenai Fjords National Park, Hawai'i Volcanoes National Park and Carlsbad Caverns National Park. Using Google Cardboard and Oculus Rift, users can explore artifacts in these museums, kayak through fjords, get up close with lava, deep sea dive around coral reefs, explore shipwrecks, gaze up at an incredible star-filled night sky and explore dank caves. The video was produced using shots captured by teams sent around these parks and in celebration of the National Parks Service's 100th anniversary .
Hollywood goes virtual
Career Opportunities in Organized Crime was released, and you can watch this feature-length film about the Russian mafia on a Google Cardboard, Oculus Rift, or the HTC Vive.
Autumn Productions' Jesus VR: The Story of Christ, another feature-length film, premiered at the 2016 Venice Film Festival to mixed reviews. To put it kindly. It will be officially released this Christmas.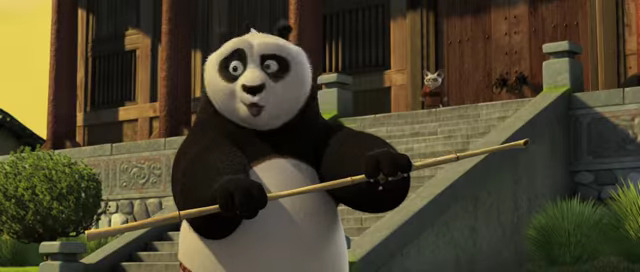 DreamWorks Animation, in partnership with Digital Domain Holdings, announced they will bring studio characters into virtual reality – starting with Shrek and Kung Fu Panda. Eventually, they will produce virtual reality content for most of their iconic characters and may even do a full-length animated film.
Sports
The Texas Rangers partnered with Lowe's to create a  new 360-degree virtual reality exhibit inside the Globe Life Park to allow fans experience content in virtual reality. They also gave out virtual reality viewers for free courtesy of Lowe's to fans who attended an August match between the Rangers and the Detroit Tigers.
Watch Elvis Andrus's 360-degree video below:
Health and medicine
Virtual reality can help prevent falls and improve safe walking among older adults according to a study published in The Lancet journal.
Virtual reality therapy helped paraplegics walk again. Neural recovery, neural transmission, and the patients' sense of touch and movement, all improved, according to a study published in Nature. The patients wore a brain-machine interface which allowed them to control a computer avatar with their thoughts and then that control was transferred to a robot and then to an exoskeleton worn by the patients — and damaged nerves actually recovered.
A 3D Visualization Aesthetics Lab artist, researcher and senior lecturer at the University of New South Wales (UNSW) John McGhee has, using high-resolution electron microscope from University of Queensland, recreated the cancer cell in virtual reality. Scientists can explore it using a HTC Vive headset and navigate the experience using hand controllers. They can also observe nano particle drugs being absorbed.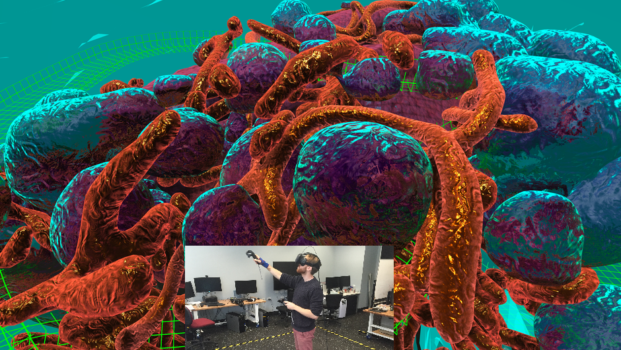 Elsewhere, clinicians can now use virtual reality to experience what the "connected labs of the future" as envisioned by Roche looks like. Roche launched the system at the American Association for Clinical Chemistry or AACC 2016. Clinicians can get into the theater and view samples moving through the various configurations of the lab, molecular diagnostics systems, chemistry platforms and third-party platforms. It gives an overview of centralized integrated health network systems that can help streamline workflows, centralizes patient information and quicken processes.
Ship, cars, and trains
Japanese ship manufacturers, including Tsuneishi Shipbuilding, Namura Shipbuilding and Sumitomo Heavy Industries are using virtual reality to boost productivity and cut productivity time by up to 40 percent, according to a report by Komec.
Keolis is planning to use virtual reality Google Glass-like technology to speed up the maintenance of its locomotives and coaches. They will transmit images that will be viewed by maintenance workers who will virtually help other workers fix the problem and hence will not need to travel from the office to the locations where maintenance is needed, hence saving costs.
Ford released an iOS and Android virtual reality application featuring its new Ford GT race car.
Watch the 360-degree video below:
https://www.youtube.com/watch?v=pPGtZm8MDr0
North Korea
Photographer Aram Pan filmed a 360-degree video of North Korea.
Watch the video below:
More VR for roller coasters
Following up on the recent success of the Superman: Ride of Steel virtual reality rollercoaster, Six Flags announced the launch of Rage of the Gargoyles, a more interactive roller coaster where riders wearing Samsung Gear VR headsets can battle demonic creatures.
Virtual farts
And, last — and least — we now have virtual farts. Yes, Nosulus Rift is bringing the sense of smell into virtual reality. A gadget strapped over the user's nose emits a fart-scented fragrance every time the user's character farts inside the game. The gadget is connected to the game-play.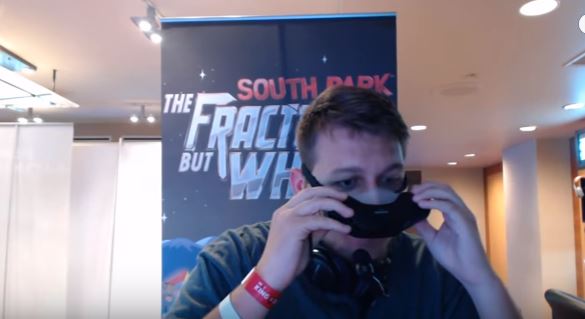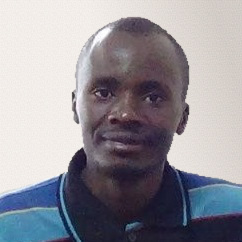 Latest posts by David Kariuki
(see all)