Virtual reality ad platforms continue to evolve, with vendors now offering analytics for advertisements placed inside 360-degree videos, virtual reality games, and other virtual experiences. Vendors are also trying to make the ads less annoying for users by experimenting with ad types and placements.
VirtualSky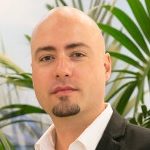 Denver-based VirtualSky recently rolled out the ability to tell where users are looking inside the virtual environments.
It's the first company to offer this feature, VirtualSky chief marketing officer Cameron Peebles told Hypergrid Business.
"Analytics are the cornerstone of virtual reality," he said. "We are able to add heat-map reports to what we send to advertisers."
When it comes to placing ads, VirtualSky can insert them during natural breaks in a 360-degree video, or between game levels.
Watch an example of a virtual reality ad from VirtualSky below:
Immersv VR
Immersv VR, another virtual reality ad platform, now tracks "view-through rates" — the virtual equivalent of the "click-through rates" of traditional online ads.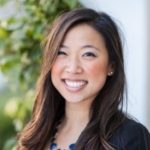 "Performance of our virtual reality ads far surpasses the performance of mobile advertisements, with view-through rates as high as 80 percent and engagement rates as high as 30 percent," said Christine Lee, Immersv's general manager and vice president of global business development
By comparison, traditional online advertisements have click-through rates of between 0.3 and 1 percent, according to a report released last spring by video marketing company Innovid.
The company current tracks how many people saw an ad and how many people took some action based on the ad, Lee told Hypergrid Business.
"We are constantly listening to developers and advertisers on their asks for data or analytics," she added. "Some of the future plans include supporting third-party tracking attribution."
Watch a sample 360-degree video from Immersv VR below:
Lee warned against simply trying to take a traditional ad and cutting-and-pasting it into a virtual experience.
"We can't just put a banner ad in a 360 environment, and we can't just throw somebody into a 360 experience," she said. "We have the responsibility of making a clean transition from content into an ad experience."
Virtual reality offers advertisers the opportunity to avoid some of the mistakes made by traditional online advertisers. Banner ads can interfere with the user experience, for example, and can cause users to install ad-blocking software.
Lee said her company is working on making the ads less annoying.
"We are  testing different ways users can experience ads, from having opt-in ad experiences, to having rewarded virtual reality ad experiences, to optimize the opening screen and the landing screen," she said.
Retinad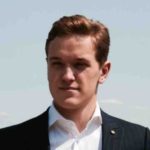 Retinad also tracks browsing, navigation and purchase behavior and reports the results to advertisers.
"Our next features are mostly around emotional tracking and behavioral metrics," Retinad co-founder Samuel Poirier told Hypergrid Business.
In Retinad, virtual reality platform ads are placed such that they blend with the experience and are transparent to allow users to continue viewing the experience. Ads are in the form of banners, image pop-ups, 360 videos, flashing tabs and image carousel and can be operated through gaze mode.
Watch Retinad's explanation of emotional and behavior metric tracking below:
Vertebrae
Another virtual reality ad platform that uses heatmaps to track where users are looking is Vertebrae. It just raised $10 million from early-stage investors, the company told VentureBeat.
It recently inserted a VR experience promoting the new movie Blair Witch into the popular VR horror game Sisters.
Vertebrae is planning on supporting more ad formats in addition to 360-degree video ad placements and is also working with the Interactive Advertising Bureau to establish virtual and augmented reality advertising standards.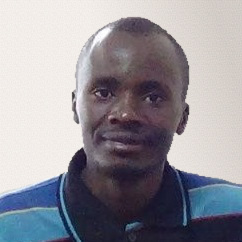 Latest posts by David Kariuki
(see all)