Press release: Greenlight Insights' Virtual Reality Strategy Conference 2016 to Address Growth and Monetization Challenges
VRS 2016 takes place Nov. 1-2, in San Francisco, and will feature new research findings from Greenlight's fall 2016 VR Industry Report
SAN FRANCISCO – Greenlight Insights' Virtual Reality Strategy Conference 2016, will take place Nov. 1-2, at the Hilton Hotel San Francisco, focused on the theme, "Winning in the Experience Economy: The New Rules." The program, crafted for executives seeking actionable insights to fast-track their initiatives for virtual and augmented reality, will address the industry's challenges of growth and monetization head on.
Conference Chair Clifton Dawson said, "Greenlight is curating this year's event for those executives in need of a high-level experience with research-driven strategies, actionable information, and the very best that Silicon Valley has to offer. The Virtual Reality Strategy Conference is bringing together a special network of industry leaders from across media, technology, and the investment community who are building global businesses for the virtual and augmented reality industry. We will focus on what it means to be a part of the Experience Economy and how to get ahead."
VRS 2016 will bring together many global virtual reality and investment companies, including Comcast Ventures, Shanda Group, Tencent, and Youku.
During the two-day event, Greenlight analysts will unveil new research findings from the upcoming fall release of the 2016 VR Industry Report. Attendees will also receive exclusive insights during the conference from the company's Virtual Reality Industry Monitor™ survey, which provides analysis on the business aspects of the VR/AR industry, including business and monetization models, the content production process and enterprise financial conditions.
This year, VRS will also feature a special pre-conference hosted by Greenlight Insights and VR Society to coordinate research initiatives. VR Society is a new trade association established by The Advanced Imaging Society to promote the use of VR and AR among entertainment professionals.
A number of first-time sponsors have already confirmed their participation at VRS 2016, including Deutsche Telekom Group, Accenture Technology Labs, WhaleyVR, CognitiveVR, TRICKD3D and many more.
Tickets are now available, along with a schedule of speakers and sessions including a featured speaker from Lytro. To learn more and register for VRS 2016, visit vrsconference.com.
Watch a preview video about the conference below:
About VRS 2016
The annual Virtual Reality Strategy Conference is a two-day event that attracts hundreds of executives from around the world. The conference also features the latest proprietary research from Greenlight Insights. VRS 2016 will take place Nov. 1-2, 2016, in San Francisco, California. Visit the VRS 2016 website or follow Greenlight Insights on Facebook, Twitter, or LinkedIn for more detailed information.
About Greenlight Insights
Greenlight Insights is the industry leader in business intelligence for the virtual and augmented reality global market. By maintaining the most comprehensive dataset on companies and consumer behavior, Greenlight Insights provides global technology companies, Fortune 500 brands, and innovative startups proprietary research and advice to make better strategic decisions about the New Experience Economyâ"¢. Visit http://www.greenlightinsights.com for more information.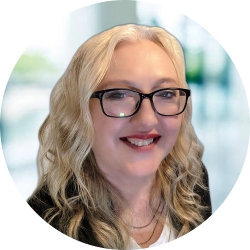 Latest posts by Maria Korolov
(see all)