Udacity, an online platform for college courses, is now offering a VR development course — with no previous programming experience necessary.
The class costs $199 per month, and runs for six months. Those who complete the program will receive a "nanodegree" certificate from Udacity — and get half of their tuition back. Students will also be able to create a work portfolio and will get job-hunting and career development help.
Students will also get a mobile-based virtual reality viewer that works with their Androids and iPhones. Those who own higher-end devices like HTC Vive and the Oculus Rift can take advantage of an optional concentration track on "high immersion VR" that covers advanced design and engineering topics.
The lessons take place inside a virtual reality environment, and the focus of the class is Unity 3D, a virtual reality development platform that can create content for all the major virtual reality platforms, including the HTC Vive, the Oculus Rift, and Google Cardboard.
"As a student in this program, you will learn to design and engineer compelling immersive experiences, and discover how hardware and software combine to make these experiences possible," the company said in its announcement. "You'll master the latest technologies with experts from our amazing partner companies, as you prepare yourself for an exciting career in an expanding field currently enjoying more than 800 percent year-over-year job growth."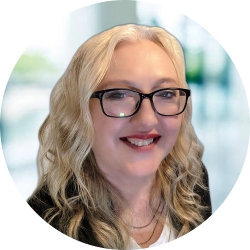 Latest posts by Maria Korolov
(see all)