Thanks to the CoreVR option on the Matterport 3D application, real estate and hospitality companies who have Matterport Pro 3D cameras can now capture 3D models of their locations, upload them, and convert them into virtual reality for free until end of this year. Those spaces will then be ready for viewing on Google Cardboard and Samsung Gear VR headsets.
The offer is also applicable to the over quarter million 3D spaces already hosted on Matterport, and which can be viewed online through the 3D Showcase website experience, as well as through native Apple and Android apps. Starting next year, pricing will be $19 for model processing if the portal user has exceeded their monthly quota plus $19 for enabling CoreVR.
The reception has been very enthusiastic, according to Matterport spokesman Tim Smith.
"As more and more virtual reality hardware is introduced, we feel very confident that the need for easy to create virtual reality-ready content will grow," Smith told Hypergrid Business.
Google Street View as a competitor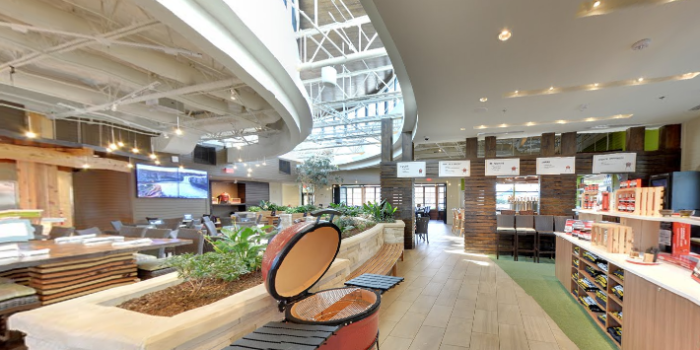 Google Street View is also offering free 3D virtual tours, which places them as a competitor of Matterport. Google is already hosting thousands of 360-degree virtual destinations on Google Street View, including real estate spaces, landmarks, natural wonders, museums, event arenas and small businesses. You can access these destinations using the web and iOS and Android Street View applications. Google has been sending teams to various places all over the world to shoot these virtual destinations and even publishes a list of where they are headed next. Google also allows users to upload their own 3D content.
While Matterport concentrates solely on real estate spaces, Google has a wider interest of destinations. Matterport also feels that there is a great difference in the quality of the experiences.
"Think of it as the difference between an iPhone and a high-end camera for professionals," said Smith. "While the iPhone made it easier for consumers to take and share photos, the market for high-end photography is very different. An image captured in Google Street View, for example, has nowhere near the resolution to become the basis for a virtual reality space."
Automated system for VR conversion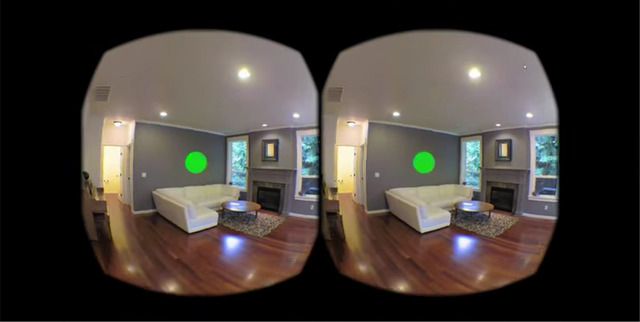 The CoreVR option enables quick conversion of spaces into virtual reality ready content with just a tap of a button on the 3D application, making it easy for Matterport users to showcase their real estate offerings to their customers, the company said. Users can also share all environments through a link or QR Code or from the 3D Showcase application web experience.
"The press has been talking constantly about the 'VR content creation problem' – how virtual reality content is difficult to create, and how there isn't enough content out there yet," Co-founder of Matterport Matt Bell wrote in a blog. "So we made a call. Having spent several months building an automated system for turning Matterport 3D content into virtual reality content, we've decided to give this service away for free until 2017, which amounts to more than $5 million in value. This has instantly created by far the world's largest collection of real spaces in virtual reality."
A selection of 150 locations is already available on the application for demonstration purposes. These walk-throughs of the homes of Eddie Murphy, Denise Richards and other celebrities and historical destinations such as Detroit Stock Exchange.
Watch a CoreVR demo below: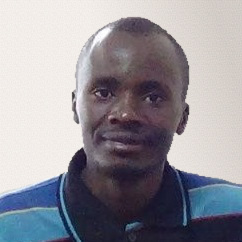 Latest posts by David Kariuki
(see all)