Dacuda, a 3D scanning and room-scale virtual reality company is partnering with  brain technology company MindMaze on a new headset that will offer positional tracing and improve social interactions in virtual environments.
The new MMI headset is due out later this year and will work with Android and iOS smartphones.

It will use Dacuda's SLAM Scan six degrees of freedom room-scale tracking software and motion capture sensor technology from MindMaze. Today, mobile-based headsets can tell when the user turns their head, but not when the user, say, walks straight ahead or leans forward. The HTC Vive does an excellent job at room-scale positional tracking, but with a hefty price tag and requires a powerful computer.
The MMI will offer more value than tethered headsets like the Vive, but at a cost comparable to mobile-based headsets like the Gear VR, Dacuda spokesperson Vicky Su told Hypergrid Business.
"Although Google Tango also offers six degrees of freedom on mobile phones with a world of primarily augmented reality capabilities, it also requires special hardware, such as a motion camera, structured-light projector, and an infrared camera," said Su.
This sensor technology will also be able to track user movements and posture, helping to present a more responsive avatar to other users in a social virtual reality environment.
View the promotional video below: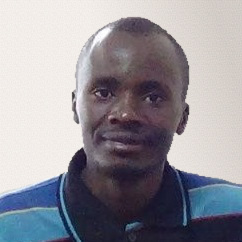 Latest posts by David Kariuki
(see all)