Although high-end sets like the Oculus Rift, HTC Vive and the PlayStation VR get more attention, the vast majority of the virtual reality headsets sold this year are projected to be the lower-cost mobile-based headsets.
In fact, the three main mobile VR headset types — Google Cardboard, Google Daydream, and Samsung Gear VR — will account of 98 percent of the nearly 89 million headsets sold this year, according to data provided today to Hypergrid Business by SuperData Research.
Google Cardboard headsets outsell all the others combined more than 20 times over. Cardboard doesn't get much respect because many people associate it with the early prototypes that Google released that were, in fact, made out of cardboard, or with the give-aways distributed as promotional items by New York Times and other companies.
But there are many other headsets that are compatible with this standard, including the Mattel View-Master VR and Merge VR. More than 100 manufacturers have released their own versions, some priced at $10 or less. You can see my list of the best low-cost headsets here.
Google Cardboard is not the best platform for high-end games or complex, interactive applications, but it works well for very simple VR games and 360-degree videos. And the headsets are compatible with almost any late-model smartphone, both iPhones and Androids.
The low price of the individual headsets, and compatibility with most phones, makes them the preferred option for marketing giveaways. But there's a down side to that, as well.
"Shipments and sales do not necessarily translate to usage," Llamas said. "The largest consumers are not individuals but companies promoting their products — like the New York Times."
It can be hard to see the numbers for any of the other headsets in the above chart, so here's the same chart without Google Cardboard:
Here are the numbers for how many headsets are expected to be sold this year, according to Stephanie Llamas, SuperData's director of research and insights:
Google Cardboard: 84,400,000
Samsung Gear VR: 2,316,632
PlayStation VR: 745,434
HTC Vive: 450,083
Oculus Rift: 355,088
Google Daydream:Â 261,083
"Headset sales have not seen a large boost from Black Friday and Cyber Monday despite holiday deals," Llamas told Hypergrid Business. "Most early adopters have bought in already."
And for the two high-end headsets in particular, gift-giving is problematic, since it can be hard for the givers to tell whether the headset will work with the recipient's computer, and to navigate the other technical details of selecting a headset.
"Mobile devices still have the best opportunity in this market," Llamas said.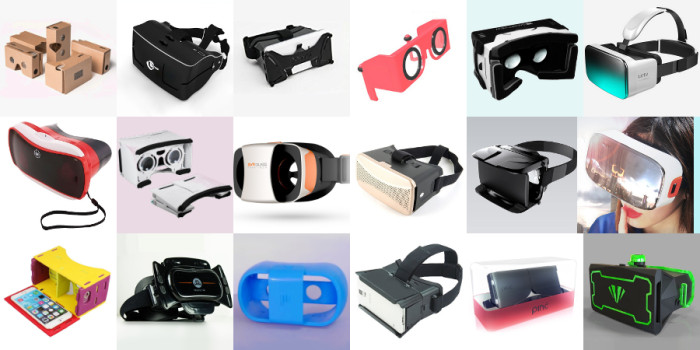 Meanwhile, the PlayStation VR is not getting as much of a marketing push as it could have.
PlayStation VR sales projection cut from 2.6 million to 0.7 million
In fact, the PlayStation VR numbers released today are a dramatic change from back in March, when SuperData predicted that 2.6 million PlayStation VR headsets will be sold this year.
"Sony has taken a more prudent approach and held off on spending frivolously on marketing the PlayStation VR to better position the PlayStation Pro," said Llamas. "Sony is making just enough units available to prove the case for virtual reality, without seeking to fully saturate the market and, instead, build the offering more gradually to ensure a stronger life-cycle. They have also pointed out that VR looks even better on a Pro than a standard or slim PlayStation 4, so the message to most gamers is: Get the Pro now, then the PSVR later."
As a result, PlayStation VR won't cross the 1 million sales mark until well into next year, she said.
"Had Sony pushed the PSVR the way they've been pushing their other new hardware, the demand would have certainly fulfilled a supply of over 2 million," she added. "They can afford to take it slow since they have no competition for now, so their supply and sales will rise steadily into 2017 as opposed to riding the seasonal wave."
Oculus Rift sales have suffered because of the hardware release strategy — the motion controllers are only coming out in December, months after the headset itself was released. Developers had to decide whether they were going to make games that worked with the new controllers, or without them.
"This means development has slowed and is becoming another barrier to growth," she said.
And the recent promotion, where buyers got a $100 Oculus credit instead of just getting $100 off, didn't help.
HTC Vive simply gave customers a $100 discount, a smarter decision, Llamas said.
"This makes it an easier gift to buy, but it's still a big investment for a technology largely unknown to the general consumer," she said.
In other news today, SuperData announced that it is partnering with the world's top virtual reality developers and headset manufacturers to form the VR Data Network.
The goal is to bring all the players together to collaborate on getting solid metrics about the scope and trajectory of the market, track sales and performance, and get insights on customer sentiment and behaviors.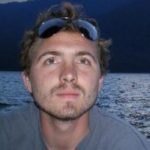 "The VR industry is changing extremely rapidly, so it's more important than ever to have reliable, accurate data we can use to make decisions," Julien Dulioust, senior monetization director at CCP Games, said in a statement. "It's hard enough predicting where the market will be in six months, but we need to look 12, 18, 24 months into the future, so working with SuperData is extremely important to us."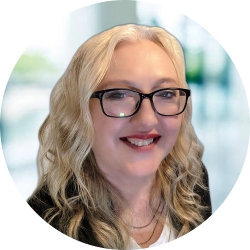 Latest posts by Maria Korolov
(see all)