It seems that everyone has been getting virtual reality for Christmas — and posting the reaction videos on YouTube:
And on Twitter…
Here at Hypergrid Business, we normally get between 3,000 and 4,000 people a day looking for Google Cardboard QR Codes — on Sunday, that number jumped to nearly 32,000.
On the iPhone app store, 10 out of the top 25 downloads were virtual reality apps. Even though Apple doesn't officially have a VR headset on the market, there are several VR viewers on the market that work well with iPhones.
On Google Play today when I checked the list, the Google Cardboard app, which calibrates your phone to work with your VR headset, was the 22nd most popular free download — ahead of Pokemon Go. The app has had more than 10 million installs so far.
Meanwhile, Daydream — which is the main app for the Daydream View platform — already has more than 100,000 installs, even though it was only released last month.
According to Google Trends, interest in VR at Christmas was triple what it had been for most days over the preceding month. And interest in "VR porn" was up five-fold.
SuperData Research expects nearly 89 million VR headsets to be sold this year. Of those, 98 percent are those that work with mobile phones, such as the Samsung Gear VR, the Daydream View, and the Cardboard-compatible headsets.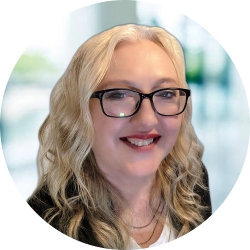 Latest posts by Maria Korolov
(see all)