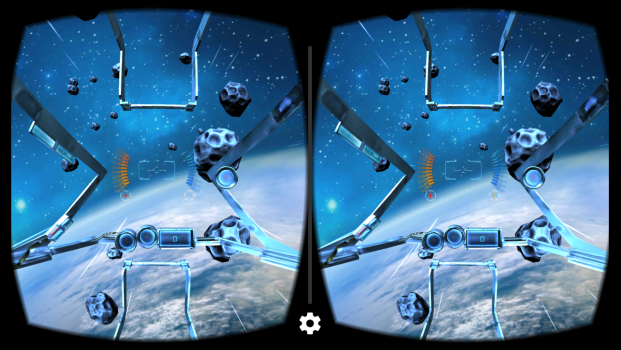 Unlike Android VR games, which work reasonably well with standard, off-the-shelf Bluetooth controllers, iPhones are a bit more temperamental.
Regular Bluetooth controllers don't work.
What you do get are some work-arounds, but they only work with a a tiny handful of the thousands of VR apps and games in the iPhone app store.
Instead, the best bets for VR-loving iPhone users is to get a VR headset that has a built-in button, or one that is open-sided so you can just reach in and touch the screen in lieu of pressing a button.
But if you do want to hold an external controller in your hand, here are your options:
MFi
Apple's MFi — or "Made for iPhone" — is a certification program for hardware, including external controllers. However, game developers have to specifically support the technology in order for their games to work.
The folks behind End Space VR, where you are inside the cockpit of a spaceship shooting down enemy ships, tested a wide variety of controllers for their game, and found that these three work: the $65 Horipad Ultimate, the $54 SteelSeries Stratus XL, and the $50 SteelSeries Nimbus. Another MFi controller that reportedly works with iPhone VR games is the $72 Moga Rebel.
Here are the iPhone VR apps that claim to support MFi:
And these games have also been reported to work with MFi controllers on iPhones:
iCade
The iCade is a video arcade game cabinet-style case for iOS devices that has evolved into a kind of alternative standard for iOS controllers. It is used by a very small number of games, however, and even fewer of them are virtual reality games.
Controllers include the $20Â Nyko Playpad Pro and the $20Â Snakebyte iDroid:con.
These are the iPhone apps that claim to support iCade controllers:
Other games that are reported to work with iCade controllers:
Realiteer
This is the funkiest option on this list. What you do is you print out a picture provided by Realiteer, grab some cardboard, and cut and glue according to the instructions until you get a little hand-held futuristic gun kind of thing:
Then you put your iPhone into a headset that allows for the phone's camera to see out. That means that the headset either has to have no outside cover, a transparent cover, or a cover with a cut-out positioned correctly for your phone's camera.
Now when you pick up the controller in your hand and wave it in front of your face, the phone will see it, and will pass along its position to the VR app. So, in the game, it will look like you are, say, waving a magic wand around.
Here are the games that support it:
You can read my review of Wizard Academy VR here.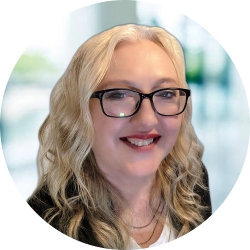 Latest posts by Maria Korolov
(see all)