OutWorldz has released a beta version of the DreamWorld OpenSim installer for home-based mini-grids which now offers users a free subdomain for their grid, such as anygrid.outworldz.net.
Previously, users had the option of registering their own domain name with a commercial registrar or using a free external DNS service like No-IP, DuckDNS, and and Dynu. Both options required the domain name or the free subdomain to be pointed to the grid's IP address, and if the IP address changed, the pointers had to be updated as well. Some free DNS services also have an option of downloading a program that would make that change automatic — but that is painful to set up and configure, said Beckhusen.
Instead, some grids would just use an IP address as their loginURI and hypergrid address for their grid, but not only is this hard for visitors to remember, but it also needs to be updated each time the IP address changes, OutWorldz owner Fred Beckhusen told Hypergrid Business.
"The IP addresses of home routers change often, which breaks landmarks and breaks your friendships," said Beckhusen. "A DNS name costs money to register each year, and companies such as No-IPÂ offer dynamic DNS services that change the DNS system around dynamically to match your ever-changing IP address."
DreamWorld will automatically update the free subdomain address to match the active IP address.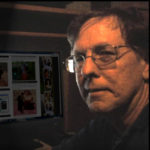 And not only will DreamWorld mini-grid owners get a nice domain name, but others will be able to find the grid by searching the DreamWorld database.
"If you click the 'make it public' switch, then your sim will appear in an online destination guide I am working on," he said.
Eventually, the Hyperica directory will also be able to show the online status of these grids.
"Assuming everyone opted in, it would already more than double the number of known grids," Beckhusen said.
The new release also supports the easy creation of new regions. Previously, users needed to manually edit INI files.
"INI files are always difficult and fragile," said Beckhusen. "Even I have had to hire experts to help solve INI stuff I have done to my own grid, and I first came to OSgrid more than seven years ago and am a professional programmer."
Martin Slade is one of the users of the DreamWorld installer. He recently moved from Second Life to OpenSim because of the ability to a virtual world on his own computer. He is now running a mini-grid on a laptop and has used it for about four weeks now, he told Hypergrid Business.
"I have built nine more regions in the last week, which I hope to build on," said Slade. "One region is a castle region, which I hope to extend with some interior regions like a hall, a library, and so on."
He hopes to create some regions that are exciting to visit as  he explores his interest in medieval fantasy and science fiction.
"I feel the separate grids on OpenSim could do with more connectivity, including group tags showing no matter what grid you are visiting and the likes of a main Shoutcast server region which works net wide and allows purchasing of a server for DJ-ing and music performances," he said.
The latest DreamWorld upgrade also improves hypergrid connectivity by automatically opening region ports in the uPNP after re-running Network Diagnostics. Loading and saving OAR region backup files is also easier.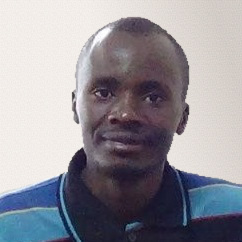 Latest posts by David Kariuki
(see all)