All active grids with infringing content have addressed the problem, according to VirTec owner Virtouse Lilienthal, one of the affected content creators.
VirTec makes a multi-grid OpenSim vending system which has machines that report back to a central server. As a result, Lilienthal was able to discover that the machines were popping up on grids where he didn't not have any customers. After he and other content creators investigated last month, they discovered that 62 region export files, or OARs, had been stolen by a disgruntled employee of a now-defunct OpenSim hosting company and distributed on a notorious content-sharing website. Other people then downloaded those OAR files, including all the content that was one them, and uploaded them to more than 25 other grids.
The page where the stolen OARs were being shared has been removed, Lilienthal told Hypergrid Business.
Genesis Metaverse has also confirmed that all of its content that was uploaded to other grids without permission has been removed, with just one exception, grid owner Cliff Hopkins told Hypergrid Business. 
"Our lawyer has applied for a court order for them to be forced to take it down," he said. "At the moment, due to the legalities of this, we can not name the grid in question as per our lawyer's request and the fear of reprisals from that grid's members."
The person who allegedly took the 62 OAR files and shared them has been identified and is now wanted by authorities, according to Hopkins.
"He has vanished by all accounts," he said. "Everything has been traced back to him including the IP used to upload. Our old host has also confirmed that his IP was the one that allegedly created and took the files. We are just now waiting for the law to catch up to him, which, as you know, will happen eventually."
Alife Virtual was one of the grids that had the infringing content and took down all potentially infringing regions and conducted a review.
In the end, two regions were completely removed from the grid,  Alife Virtual grid owner Sorin Todys told Hypergrid Business.
That included a copy of a region from the Genesis Metaverse grid.
"We erased that region as soon as we understood that it is in dispute, two or three hours after the complaint," Todys  said.
AllCity was another grid that was found to have infringing content.
The grid has taken down all allegedly infringing content and shut down the avatars responsible, an AllCity spokesperson told Hypergrid Business.
However, the spokesperson urged content creators to contact the grid directly first, instead of immediately going public with the problem, to give the grid the opportunity to resolve the issue.
"We do not have crystal ball to know where it comes from," the spokesperson said.
However, the grid does not have instructions on its website for filing takedown requests.
Many other commercial grids do post this information, making it easier for creators to contact them if there is a problem. For example, the InWorldz take-down info is here, and they also have a sample letter that people can use. Kitely has an online form that people can fill out. Both of these grids, as well as many others, are also registered with the U.S. Copyright Office, which protects them under DMCA against copyright-related lawsuits from US citizens, and costs just $6 per year.
Most other countries have similar laws on their books, though usually without a registration requirement, and the term "DMCA" has become a generic catch-all term for safe-harbor protections against copyright infringement lawsuits.
To be eligible for safe harbor, the main requirement is that content sharing platforms take down infringing content when they are notified by the original content owners.
One grid that has not responded to take-down requests, according to Lilienthal, was the Russian-language Real Life 3D grid.
But that grid has been down since early February.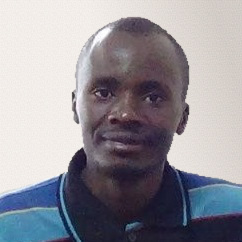 Latest posts by David Kariuki
(see all)