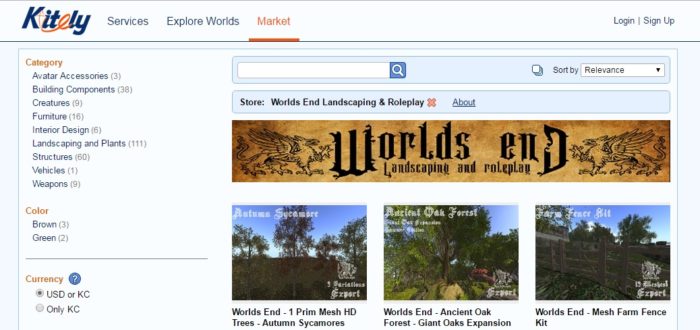 The Kitely Market has passed the $100,000 sales milestone, the grid announced last week.
The Kitely Market, which now delivers to 174 different OpenSim grids, is the leading online marketplace for OpenSim content.
It accepts payment in both the in-world currency, Kitely Credits, and through PayPal. Merchants who sell via PayPal can cash out, while those who sell via Kitely Credits can only spend that currency on the Kitely grid or use it to pay for land.
Last year, 79 percent of all sales were via PayPal, Kitely co-founder and CEO Ilan Tocher told Hypergrid Business.
In addition, 86 percent of all sales are for exportable content.
Customers are willing to pay more for content that they can take to other grids, he said. Even users who are based on Kitely prefer exportable content, since they can then, for example, travel to other grids while wearing the items. About a half of the sales revenue in the market were to Kitely avatars, said Tochner.
The market now carries 8,975 product listings, with 17,166 variations. Different versions of the same product, such as different colors of a dress, are grouped into one listing. Of those variations, 12,265, or 60 percent of the total, were exportable to other grids.
Exportable content has accounted for most of the growth on the Kitely Market over the past couple of years, as merchants have become comfortable with selling to customers on multiple grids.
All hypergrid-enabled grids, by default, can accept Kitely Market deliveries unless they specifically configure their grid settings to keep these deliveries out. Grids that are not accessible via the hypergrid can still accept Kitely Market deliveries, if they choose, by following these instructions.
The best selling category was landscaping and plants.
The top-selling merchant last year was Worlds End Landscaping and Roleplay, followed by Ocean Engineering, Witchy's, Sun Made Fashions and 21strom. Worlds End has sold more than $10,000 worth of virtual content through the marketplace, according to Kitely.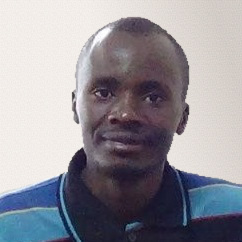 Latest posts by David Kariuki
(see all)