The annual No Borders Festival, which was previously known as ROBstock Festival, will take place on Saturday, February 11 and Sunday, February  12 from 8 a.m to 8 p.m Pacific time on 3rd Rock Grid to raise money in support of the Doctors Without Borders medical charity.
The name was changed to place the focus more firmly on the fundraising goal.
Many more grids and artists are supporting the cause this year than last year, program director Zinnia Frenzy told Hypergrid Business.
"We have been very well supported this year by so many grids its been a joy to organize," she said. "I have honestly lost count we have musicians coming in from all over the world and from home grids anywhere in the metaverse."
The grid is hypergrid-enabled, and visitors can teleport directly to grid.3rdrockgrid.com:8002:ROBstock to attend the event.
The international event, which is organized by the 3rd Rock Foundation and Community, will feature 12 hours of live music, art, and literature, in both OpenSim and Second Life, said Frenzy.
"There is something for everybody to enjoy, from rock to blues and jazz, storytelling in voice and text and role play by Starfleet," she said. "We have some DJ's coming in to finish the event and Songdog Woolley to close Sunday as she has for 10 events."
All artists donated their time and all tips and donations go to the charity. Artists performing include Rosy O'Grady and Melodee McDonnell. See the full schedule from the festival's official website for more details.
"We sell some tee shirts for a nominal price and if you are in hypergrid we tend to just give them away as you make a donation," she said.  "They are very inexpensive and so anybody can have one and all the proceeds go to the charity."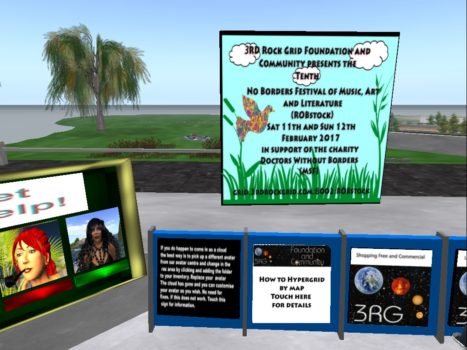 More information can be found on the festival's official website, the event's Google Plus page or Zinnia Frenzy's Google Plus page.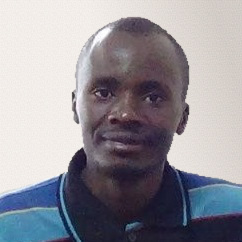 Latest posts by David Kariuki
(see all)