Submarine Channel, an Emmy-winning studio, has released their first-ever short virtual reality film Ashes to Ashes, which was shot from point of view of an urn containing the ashes of a dead grandfather.
The dead grandfather, Grit, sees all the family members as they try to cope with realities of life after his death and as they discuss what to do with the ashes. Each of the family members now lives in his or her own reality from the others, and their dishonesty is now evident from their grandfather's point of view. They lived in pretense when he was alive but now he can see their once hidden dishonesty now damaging relationships among them.
Echoing the theme of what is real and what isn't, the crew members working on the film are also in the scene.
The movie can be viewed on major devices and platforms including Gear VR, Oculus, Daydream, Vive, PlayStation VR, Android smartphones and iOS devices.
The movie was shot in one take with a moving camera placed on a remote-control dolly track to allow seamless set changes.
"It's live action, and the sets change constantly making it a very dynamic experience," a Submarine Channel spokesperson told Hypergrid Business.
The team shared the many good lessons that they took away from the shooting.
Ashes to Ashes started as an experiment at the VR Days Europe, but grew into an international co-production between  an Emmy-winning studio Submarine Channel, Dutch broadcaster AVROTROS, a virtual reality production house WeMakeVR,  Jaunt VR, a virtual reality content company Force Field VR, and a sound studio Big Orange. It is directed by three directors from theater, film, virtual reality fields — Ingejan Ligthart Schenk, Jamille van Wijngaarden and Steye Hallema.
The movie recently won gold at the Dutch VR Awards.
You can download WeShareVR, AVROTROS VR Android, WeShareVR iOS, JauntVR Indie Pics, JauntVR and AVROTROS VR iOS to view the film across the main virtual reality viewers.
Submarine Channel is also working on another virtual reality project, Mona, which is a movie series.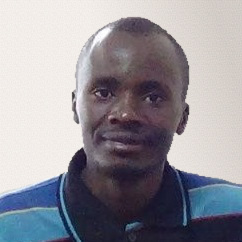 Latest posts by David Kariuki
(see all)