Neverworld Grid has opened a fashion center, a group of hypergrid-enabled regions for avatar fashion and fashion shows where designers can showcase and sell items to both local residents and hypergrid visitors. There are also freebies available.
The name of the main region is Design Couture, and it offers a variety of freebies including mesh hair, makeup, and mesh eyes, Neverworld grid owner and business office manager Penny Otte told Hypergrid Business.
"There are a lot of activities to do there including a boat taxi ride which gives you a tour of the region and drops you off at certain points of interest," she said. "There should be freebies in or group gifts in most stores that are free to all."
For designers and merchants, there is free shop space on Couture. Designers can visit the The Enclave, an exclusive housing region offering free 2,448-square meter parcels. They can also use the Designer Sandbox work space for their creations. There is also a salon with mesh hair eyes and makeup freebies.
"A designer who takes a shop will join with some of the best fashion designers currently in OpenSim," she said. "In addition, renters will receive a goody package for store setup, including an easy-to-use NPC controller for their shop."
The cluster will ultimately expand to include a modeling school, runway, shopping and housing for both designers and models, as well as content creation and mesh design classes.
"I'm trying to make it useful and fun for all while increasing interest in Neverworld," Otte said.
One must be a Neverworld member to take advantage of the free merchant and housing rentals. The grid is considering enabling Gloebits but members have to use Podex currency for now.
The hypergrid address is hg.neverworldgrid.com:8002:Couture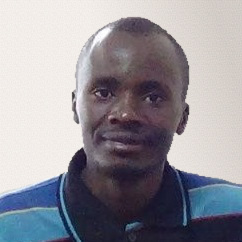 Latest posts by David Kariuki
(see all)